Main content start
Executive Programme: Collecting Contemporary Art - Module 1
Executive Series
Arts, Media and Culture
Executive Programme: Collecting Contemporary Art - Module 1
當代藝術收藏行政課程- 單元一
Course Code: 1470-DP091B (CE 68-108-00/61)
Closed
Programme
Overview
Programme Overview
The entire executive programme represents a collaboration between HKU SPACE International College (IC) and Central Saint Martins (CSM), supported by HKU University Museum and Art Gallery.
| | |
| --- | --- |
| collaborated with: | supported by: |
| | HKU University Museum and Art Gallery |
Module 1 is an intensive 21-hour unit delivered by Central Saint Martins lecturer in Hong Kong over a long weekend. It is now open as an option for enrolment. Upon completion of the entire 60-hour executive programme, participants should be able to:
examine local and international art in context as outlined by veteran practitioners from London, Hong Kong and Shanghai, covering Western, Asian and local perspectives;
track up-and-coming artists and art investment trends, understand the strategies, and acquire a set of practical skills in collecting contemporary art;
deal with special topics including purchasing art online, documentation, art valuation, art investment and corporate collecting, by learning from our CSM lecturer, representatives from art fairs' senior management team, gallery owners, industry practitioners, HKU SPACE academic staff and fly-in academics from Asia and China; and
obtain the latest knowledge through interactive lectures, conversations with local art practitioners and unique experiences at galleries, artists' studios, museums and exhibitions.
New topics New
In response to the ever-changing market scene, three new topics are added to the full programme:
an opportunity to learn from local pioneers the importance of corporate collecting and how it shapes corporate image;
an expert-led workshop covering hands-on art work maintenance skills and techniques;
an optional tour to Shanghai, with a lecture by East China Normal University's School of Art and a curator-led visit to art and cultural districts, private museums and exhibition spaces.
(Refer to Content and Teaching tab for programme details.)
HKU SPACE International College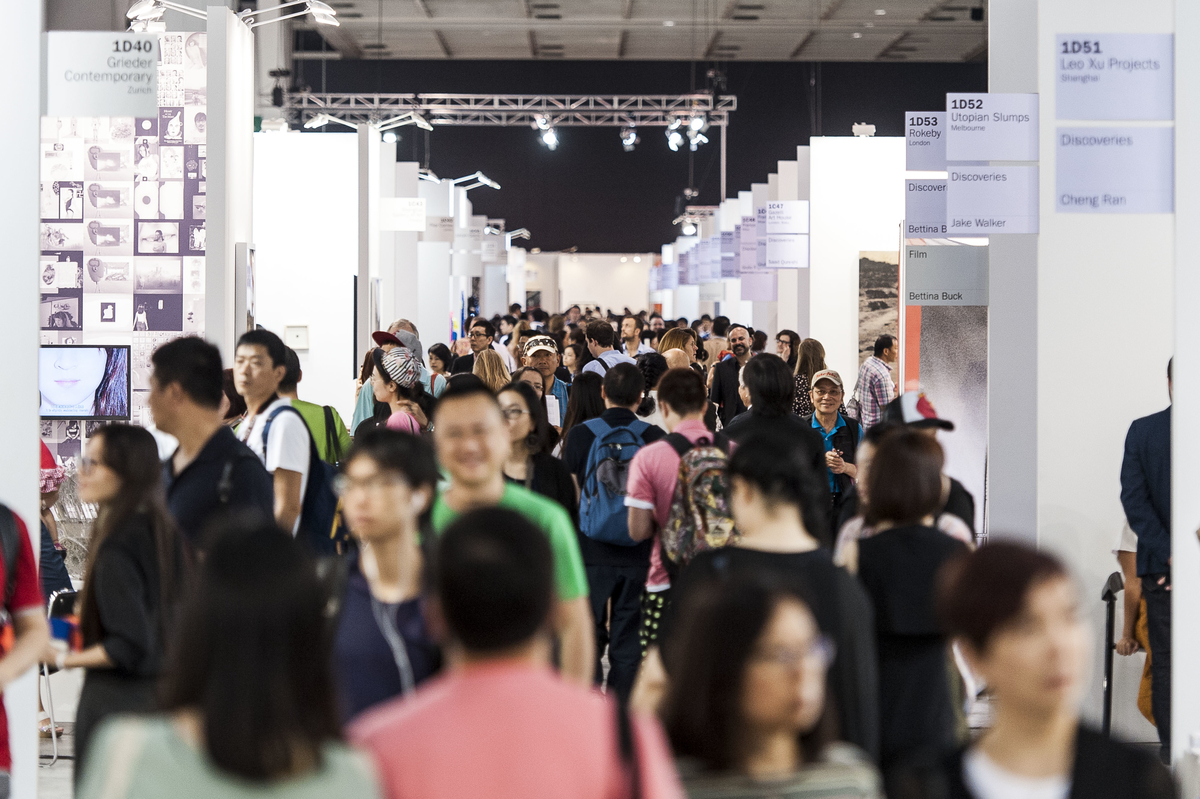 With the motto 'Education with a Global Vision', HKU SPACE International College (IC) was established in 2003 to offer full-time degree programmes for young adults. In the 2015/16 academic year, IC offers more than 30 full-time programmes in collaboration with overseas universities.
As the demand for postgraduate qualifications has been on the rise, IC introduced postgraduate diploma, taught master's degree as well as CSM executive series back in 2011. Over five years of development, IC has been running annual executive series with top-notch lecturers from CSM. IC's latest developments include its unprecedented collaboration with CSM and Art Basel on executive education in 2015, and the launch of two master's programmes with Central Saint Martins and London College of Communication in 2016.
Central Saint Martins, University of the Arts London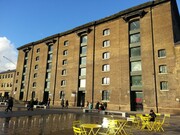 Central Saint Martins was formed from the merger of two historical art and design colleges, St Martin's School of Art founded in 1854 and Central School of Arts & Crafts founded in 1896.The two colleges merged to become Central Saint Martins College of Arts and Design, bringing together their internationally renowned traditions into a new dynamic formation.
Today, CSM is one of the world's premier arts, design and fashion colleges with a reputation based around the achievements of its graduates, current staff and students. CSM students are typically restless in developing beyond the accepted norms of their subject that places the college at the heart of London's dynamic creative scene.
With its 150 years of history, CSM's famous alumni include some of the most important British and international artists from famous painters such as Lucien Freud and Frank Auerbach who studied fine art at Saint Martin's in the middle of the 20th century; to Sir James Dyson, the industrial designer and founder of Dyson Industries; A.S. Byatt, the British author; Colin Firth, the actor and winner of BAFTA's Best Actor Award and to the latest wave of the world's celebrated designers including Katharine Hamnett, Marc Jacobs, John Galliano, Alexander McQueen and Stella McCartney. www.arts.ac.uk/csm
HKU University Museum and Art Gallery
The University Museum and Art Gallery (UMAG) is located at the main entrance of The University of Hong Kong on Bonham Road. The Museum is housed in the Fung Ping Shan Building and the lower three storeys of the T. T. Tsui Building. Established in 1953, it is the oldest museum in Hong Kong and houses over one thousand items of Chinese antiquities, principally ceramics, bronzes and paintings. The comprehensive collection has examples dating from the Neolithic period to the Qing dynasty. The bronze collection includes works from the Shang to the Tang dynasties and the largest collection of Yuan dynasty Nestorian crosses in the world. The Museum also has a number of carvings in jade, wood and stone and a collection of Chinese oil paintings. In addition to these permanent collections, the UMAG regularly hosts exhibitions of contemporary and ancient art. It is committed to art education and contributes to the teaching of Chinese art and museum studies in the University. It also has a Tea Gallery, promoting Chinese tea culture, where visitors can experience famous Chinese teas. www.hkumag.hku.hk/
Welcome Message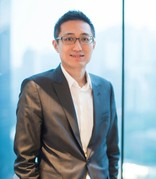 Ken Wong
Head, HKU SPACE International College
"International College is pleased to have established international partnerships with the world's premier leaders in their respective fields. We attempt to offer senior executives rewarding learning experiences with top-notch lecturers and speakers, as well as peers from various industries.
This 60-hour programme is tailor-made for novice art collectors and corporates from HK, China and overseas. We aim at educating participants on how to "read" contemporary art and to build their art collection intelligently. I hope you find the learning experience rewarding and enjoyable."
Content and
Teaching
Programme Structure
The entire programme consists of six modules, including a three-day module delivered by a Central Saint Martins lecturer from London, and a suite of five one-day modules led by HKU SPACE and industry experts from Hong Kong, Europe, Asia and China.
Application for Module 1:
Enrolment option

February 2017 Intake)

Dates
Application method
Module 1
(3 days)
17 - 19 Feb 2017
(Fri to Sun)
Please select the choice [Executive Programme: Collecting Contemporary Art - Module 1] in the online application form. (Course code: 1470-DP091B (CE 68-108-00/61))
Indicative Modules and Schedules 2017
Module 1. Collecting Contemporary Art
by Central Saint Martins

17-19 February 2017, Friday to Sunday (21 hours)
A three-day module led by CSM lecturer on how art is bought and sold; what to buy, when to buy and how to best make a knowledgable purchase
Converse with local veteran practitioners in the backroom of galleries
Understand key strategies employed by galleries and institutions in spotting new talents and building up their collections
Gain access to key corporate and public collections and consultancies
Optional Art Tour in Shanghai New
June / July 2017
Lecture delivered by East China Normal University's School of Art
Expose to the unique contemporary art scene in China, via a curator-led visit to art and cultural districts, private museums and exhibition spaces in Shanghai
For details about the 2016/17 tour, please click here
Notes: Module content and dates are subject to change.
Lecturers, Speakers AND CURATORS
Andrew Marsh, Lecturer, Central Saint Martins (2015, 2016)
Jody Beenk, Head, Preservation and Conservation, University of Hong Kong Libraries (2016) New
Tobias Berger, Head of Art, Tai Kwun (Central Police Station Revitalisation Project) (2016) New
Lucie Chang, Art Curator at Hong Kong Parkview (2015, 2016)
Halley Cheng, Artist (2016) New
Stephen Cheng, Founder, The Empty Gallery (2016) New
Jehan Chu, Director, Vermillion Art Collections (2015, 2016)
Mimi Chun, Director, Blindspot Gallery (2015, 2016)
Valerie Doran, Curatorial Director, Hanart TZ Gallery (2016) New
Dr. Michelle Huang, Assistant Professor, Department of Visual Studies, Lingnan University (2015, 2016)
Dr. Florian Knothe, Director, HKU University Museum and Art Gallery (2015, 2016)
Victor Kwok, General Manager, Project Management Department, Henderson Land Development Co. Ltd. (2016) New
Catherine Maudsley, Art Historian and Curator (2015, 2016)
Christoph Noe, Director, The Ministry of Art; Curator for 'Art Hunting in Hong Kong' module (2016) New
Henrietta Tsui-Leung, Founder and Director of Galerie Ora-Ora; Founder and Co-President of Hong Kong Art Gallery Association (2015, 2016)
Keith Lam, New Media Artist, Director of Dimension+ (2015, 2016)
William Lim, Director, CL3; Artist and Private Collector (2016) New
Francis Li Chung-hung, Founder, Curator International Art Consultant Limited; Private Collector (2016) New
Adeline Ooi, Director Asia, Art Basel (2015, 2016)
Alison Pickett, Corporate Art and Sculpture Consultant, Swire Properties (2016) New
Laure Raibaut, Executive Director, de Sarthe Gallery (2016) New
Magnus Renfrew, Former Deputy Chairman, Asia, Bonhams (2016) New
Franco Savadori, Curatorial Director, Parkview Art Hong Kong (2016) New
Katherine Schaefer, Director, Simon Lee Gallery (2016) New
Katie de Tilly, Director, 10 Chancery Lane Gallery (2016) New
Ken Wong, Head, Learning and Participation, West Kowloon Cultural District Authority (2016) New
Mimi Brown, Director, Spring Workshop (2015)
Linus WL Cheung, JP, Private Collector (2015)
Inti Guerrero, Curator for 'Art Hunting in Hong Kong' module (2015)
​Dr. Yeewan Koon, Assistant Professor, Department of Fine Art, HKU (2015)
Alan Lau, Board Co-Chair, Para Site Hong Kong; Senior Partner, McKinsey; Private Collector (2015)
Dr. Aenon Loo, Associate Director, White Cube Hong Kong (2015)
Doreen Merkel, Executive Director, Lotus Fine Arts Logistics (2015)
Hammad Nasar, Head of Research & Programmes, Asia Art Archive (2015)
Dr. Lars Nittve, CEO and Chairman at Nittve Information AB (Sweden); Nittve Information Ltd (Hong Kong); former Executive Director, M+, West Kowloon Cultural District (2015)
Dominique Perregaux, Director, Art Statements (2015)
Pascal de Sarthe, Director, de Sarthe Gallery (2015)
Marc Spiegler, Global Director, Art Basel (2015)
Anthony Tao, Director, Gallery EXIT (2015)
Dr. Irene Tsang, Programme Director of Art and Design, HKU SPACE (2015)
Adrian Wong, Co-founder and Director of Embassy Projects [an arts consultancy and independent production studio] (2015)
Amy Wood, Former Marketing Manager & Art Expert, AXA ART Asia (2015)
Samson Young, Sound Artist (2015)
Notes: The list of lecturers and speakers in 2017 will be updated in due course.
Visit to Art Galleries/ MUSEUMS/ Art Spaces