Main content start
Secrets of Storytelling (Oct)
Executive Series
Arts, Media and Culture
Secrets of Storytelling (Oct)
Course Code: DPAM9023 | CE 68-043-25/51
Closed
enquiries
Ms. Grace Yu (also for corporate enquiries)
T: 2910 7626
Ms. Mandy Leung
T: 2910 7629
Programme
Overview

GAPs Executive Series
Executive and corporate training at GAPs puts together all research and teaching resource base of overseas institutions and HKU SPACE, to identify training gaps and to offer intensive, non-traditional executive development that brings significant and lasting impacts to both individuals and organisations.
Led by experienced academics and practitioners from the UK, our executive courses offer inspiring and stimulating practice-based insights and allow excellent opportunities for meeting with different senior executives from across the region. While our executive courses benefit from being led by a team of international faculties, we are putting an equal emphasis on local relevancy, combining global leading research and practice with local experience which will enable you to add context and perspective when making business decisions.
GAPs Executive Series 2016 includes the following short courses:
CREATIVE COMMUNICATION AND LEADERSHIP
Royal Central School of Speech and Drama, University of London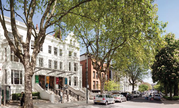 Royal Central is a top drama training institute with a near 100-year history of significant contribution to stage and screen. It is a hallmark of quality education in the performing arts. Royal Central became a full college of the University of London in 2005, shaping the future of theatre and performance across the UK and beyond.

Royal Central offers the most extensive range of specialist expertise and the broadest portfolio of drama, theatre and performance-related degree programmes in Europe. Royal Central has the largest postgraduate offering of any conservatoire of drama and is unique in committing to research with a burgeoning community of PhD students.
Royal Central was awarded a Royal Title at the conclusion of the Queen's Diamond Jubilee year, an accolade to many Central students, staff and graduates who had played a significant part in the London Olympics 2012 Opening Ceremony.
Royal Central's distinguished alumni include: Lord Laurence Olivier who won the Best Film and Best Actor Academy Awards for Hamlet in 1949; Vanessa Redgrave, winner of the Best Actress in Cannes Film Festival ; Dame Judi Dench, a ten-time BAFTA winner including Best Actress; Sir Cameron Mackintosh, the most successful and influential theatrical producer in the world who has produced more musicals than anyone else in history, including Les Miserables, The Phantom of the Opera and Cats;Harold Pinter, the 2005 Nobel Prize winner of Literature in 2005.

Welcome Message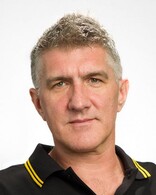 Ross Brown, FHEA
Dean of School and Professor of Sound
The Royal Central School of Speech and Drama is one of the world's leading specialist colleges in drama, theatre and performance, offering a comprehensive range of specialist undergraduate, postgraduate and research degrees. Our extensive portfolio of courses including acting, applied theatre, theatre crafts and making, design, dramatherapy, lighting, movement, performance, puppetry, performance research, scenography, stage management, technical arts and production, voice, writing and much else besides.
As the University of London's drama conservatoire, Central has many unique qualities which attract an international community of students from across the globe including:
a comprehensive portfolio of specialist courses in drama, theatre and performance-related professions
excellent graduate employment prospects and strong industry links
holistic practical training, high contact hours with expert tutors and professional development opportunities
first-rate training facilities including the celebrated Embassy Theatre and offsite settings
expert academics providing high-quality teaching informed by world-leading research and professional industry experience
a central London location situated amongst a vibrant community of arts organisations
an internationally recognised centre for doctoral and postdoctoral research in drama, theatre and performance
We look forward to collaborating with GAPs.
Content and
Teaching

Course Highlights
A story can inspire and engage an audience or group of colleagues, in a way that jargon-based data cannot.
The use of emotive language and vocal quality creates connections to the text while imaginative scenarios allow us the freedom to "step out" of our left brain and explore the creative unknown of the right.
In this course, students will discover how to incorporate storytelling techniques into their professional presentations, one-to-one conversations and communication style.
At the end of the course, students will be able to: develop a tool-kit of storytelling skills to motivate and inspire any audience; explore the secrets of presence and vocal dynamics for enhanced personal impact; explore a range of actor training techniques to bring content to life; discover how to share a story with effective, influential vocal techniques for confident delivery; understand the fundamentals of improvisation, how to use creativity/imagination to improve communication and explore strategies to increase, clarity and impact of communication.
Suitable for:
Business professionals who would like to improve their presentation skills, leadership style or vocal power in a short period of time; or anyone who would like to improve his/her public speaking skill, be they a unit head/manager ready to deliver a speech during a conference; a team leader who would need to put forward an idea for a company during a staff meeting; or a teacher concerned about vocal strain in the classroom, or anyone who may have problems with pronunciation and want to find more clarity in speech and to improve his/her confidence during conversations and be able to leave an audience with a strong impression.

Lecturers from Royal Central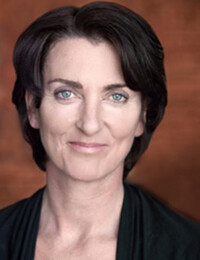 Carol Noakes (for the June class) - Course completed.
Carol Noakes specialises in coaching and developing public speaking, presentations and confident communication with groups and individuals across different sectors. At the Royal Central, she is involved with short course and business programmes and with Knowledge Transfer.
She designs and delivers programmes using interactive role-play and forum theatre for team development and communication. She also teaches voice skills for performance to acting students, and professional actors' voice production. Carol has wide experience in forum theatre, applied improvisation and interactive skill practice using professional actors. She is an Insights Discovery practitioner, for group and individual awareness and growth.
Carol is committed to working creatively and innovatively to support effective and rich communication in all its aspects, both formal and informal. She has extensive experience of facilitation, learning and development, and arts based work in the private sector (large corporations and small business) and the public sector (social services, community organisations, probation, education and government).
Carol holds an MA in Voice Studies from The Royal Central School of Speech and Drama. She is the Visiting Lecturer for The Royal Central School of Speech and Drama Short course and Business Unit, and a voice coach for TV and theatre.
Carol's previous clients include; Twitter, NHS, Cognizant, General Mills, Volkswagen Group (VW), University College London (UCL), AXA Insurance, Orange, The Foreign Office of the British Government, Credit Suisse, Virgin, the National School for Film and Television, HBOS, and Channel 4.
Over the last six months she has delivered workshops for the NHS Chelsea & Westminster, Abbott Nutrition, Cognizant, Kings College London (KCL), Open University (UK), Gilead, UK Export Finance and Teach First etc.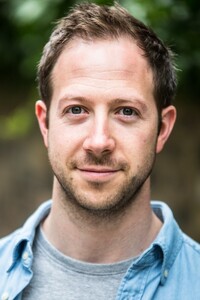 Nick Trumble (for the October class)
With an MA in Voice Studies from The Royal Central School of Speech and Drama and a Diploma in Acting from The Webber Douglas Academy of Dramatic Art, Nick provides training in voice, presentation and communication skills. Previous clients include NHS, MiP, FDA, Institute of Education, NIA, Santander, Imperial College, JTP, Cystic Fibrosis, Aukett Swanke, Cognizant, Global Radio, Channel 4, Perkin Elmer etc. Nick has worked for the following theatre companies and drama schools as a Voice Coach – Sonia Friedman Productions, The Menier Chocolate Factory, English Touring Theatre, Southwark Playhouse, Fourth Monkey Theatre Company, LIPA, E15 and Rose Bruford. As an Actor Nick has worked for Theatre Royal Bath, The Peter Hall Company, Bolton Octagon, Greenwich Theatre and Erasmus Theatre among others.
Award and
Careers
Certificate of Attendance
Each participant will be presented with a certificate of attendance issued by Royal Central School of Speech and Drama, University of London at the end of the course, subjected to 80% of the attendance rate.
Fees and
Funding
Course Fee (1 day)
Standard rate: HK$5,500 (covering tuition, course materials and light refreshment), or
Special rate: HK$4,200 which applies to:
early bird application two weeks before the course commences;
corporate or group enrolment with 3 or more registrations from the same organisation; or
Executive Series alumni.
Application
When application is open, interested individuals can apply online by clicking here. Parties interested in group/ corporate booking please contact programme staff for further arrangements.
Notification
Applicants will be notified of the application result and will receive a letter of acceptance. Applicants will have to present the Payment Notification Form upon payment of course fee at any of the HKU SPACE Enrolment Centres.
Payment Methods
Cash or EPS, or
Crossed cheque payable to "HKU SPACE"
(Please specify the programme/course title, applicant's name, and HKU SPACE student card number, if applicable.)
Note: Holders of HKU SPACE MasterCard can enjoy a 10-month interest-free instalment period for modules with a tuition fee for a minimum of HK$2,000-HK$40,000, however, the applicant must also be the cardholder himself/herself. For enquiries, please contact our staff at any HKU SPACE Enrolment Centres.
Enrolment Counters
Click here to check out your nearest Enrolment Counters. Only Learning Centres with the icon

can process payment.
Notes to Applicants
Applicants may be required to pay the course fee in cash or by EPS if the course is to start shortly. Fees paid are not refundable except under very exceptional circumstances (refer to Note 2 and Note 3), subject to the School's discretion.
HKU SPACE reserves the right to cancel a programme/course in cases of insufficient enrolment or unforeseen difficulties arising from running the course. In such circumstances, course fees would be refundable.
In exceptional cases where a refund is approved, fees paid by cash, EPS or cheque will normally be reimbursed by a cheque, and fees paid by credit card will normally be reimbursed to the payment cardholder's credit card account.
In addition to the published fees, there may be additional costs associated with individual programmes. Please refer to the relevant programme brochures or direct any enquiries to the relevant programme staff for details.
Payment and enrolment to a programme/course cannot be transferred from one applicant to another. Once accepted onto a programme/course, the student is not allowed to switch to another programme/course. When a transfer is approved by International College under special circumstances, a processing fee of 10% of the course fee will be levied on every approved transfer.
Receipts will be issued for fees paid but HKU SPACE will not be responsible for any loss of receipt sent by mail. For additional copies of receipts, please call +852 2910 7629/7555. An administration charge of HK$30 for each additional copy applies.
If a short course is postponed due to unforeseen circumstances, including staff illness, flight delay or cancellation, HKU SPACE, and partner university if applicable, will make every reasonable effort to reschedule the class or to make up the schedule in the same week. HKU SPACE apologises for any inconvenience caused if this happens and urges you to ring to the office at +852 2910 7629/7555 if you have any concerns.
The Director may, at his discretion, refuse to admit an applicant.
Due to copyright issues, and to allow a free exchange of ideas among participants, the use of audio and/or visual recording is strictly prohibited in class.
Entry
Requirements
Entry Requirements
Applicants shall normally hold:
A bachelor's degree awarded by a recognised university, preferably with years of experience in relevant areas; or
a recognised tertiary level qualification, with substantial years of experience at executive level.