Main content start
Dr Victoria-Sophie Osburg
Dr Victoria-Sophie Osburg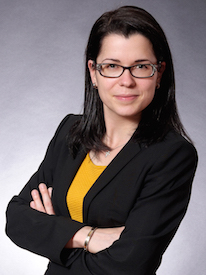 Dr Victoria-Sophie Osburg, Programme Director and Senior Lecturer, BA (Hons) Marketing
and BA (Hons) Marketing and Management programs, University
of Hull
Biography
Dr Victoria-Sophie Osburg is a Senior Lecturer in Marketing at the University of Hull, UK, and Programme Director of the BA (Hons) Marketing and BA (Hons) Marketing and Management programs. Before joining Hull, she worked at the University of Goettingen, Germany, as a member of the research training group "Resource Efficiency in Interorganizational Networks", funded by the German Research Foundation. She holds a BSc, MSc and PhD from the University of Goettingen.
Dr Osburg has significant international teaching experience, including teaching students from all levels ans various disciplines. She currently teaches in the UK and overseas (Singapore, Hong Kong, and Germany).
Teaching
Marketing, Marketing Communications and Branding, Social and Not-for-Profit Marketing
Research
Dr Osburg's research focuses on ethical/sustainable and responsible consumption, both, in the traditional retailing as well as e-tailing context. She explores how ethical/sustainable consumption can be realized more broadly, for example, through the support of marketing communication and the utilization of multisensory marketing techniques. Her work has been published in leading journals, including the Journal of Business Ethics, Journal of Business Research, Tourism Management and Journal of Cleaner Production.
Qualifications
BSc in Psychology
MSc in Psychology
Dr. rer. pol.
HEA fellow, postgraduate certificate in academic practice
Related Programme