Main content start
Stephan Dahl
Stephan Dahl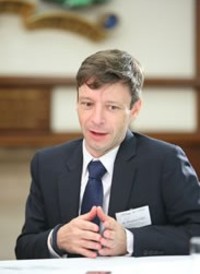 Qualifications
BA (Hons) Management & Systems

MA (cum laude) Public Relations & Business Communications

PhD Management (Marketing communication)

Fellow of the Royal Society of the Arts (FRSA)
Biography
Stephan Dahl is a Senior Lecturer in Marketing at Hull University Business School in England and Adjunct Associate Professor at James Cook University in Australia. Before joining Hull, he has worked in media, media management, marketing and PR both for non-profit and commercial companies in the UK, Belgium, Germany and Spain.
His research interests include health and social marketing, cross-cultural marketing and online/social media marketing and he has published widely in national and international journals. He currently serves on the editorial board of the International Journal of Advertising Research and the Journal of Consumer Affairs. His research has recently been featured in the UK on Channel 4's Dispatches Programme, Newsnight and BBC's Look East. Dr Dahl's current focus is on the role of social marketing, online Word of Mouth, and marketing using social networks and ethical issues in social media marketing.
He is the author of a Social Media Marketing: Theories and Applications (Sage, December 2014) and co-author of books on Social Marketing (Pearson, 2013) and Marketing Communication (Routledge, 2014) and is leading the development of an edited Marketing Ethics (Sage, 2015) book.
Teaching
Marketing, Marketing Communications, Marketing Research, Social Marketing
Research
Dr Dahl's research focuses on social marketing and transformative consumer research. His interests include changing behaviour and attitudes to achieve improved health, fitness and illness prevention, and exploring ethical aspects of marketing (especially social marketing and social media marketing) from a consumer perspective. Dr Dahl currently supervises a number of PhD candidates in the areas of social marketing, brand communities and cross-cultural aspects of marketing, and he welcomes further PhD proposals in this area.
Related Programmes