Main content start
Stephen Fankhauser
Stephen Fankhauser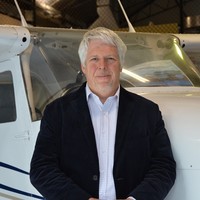 It is with great pleasure that on behalf of the Department of Aviation at Swinburne University of Technology I welcome you to the Bachelor of Aviation Management.
Swinburne University of Technology is proud to work with HKU SPACE to deliver this important top up programme in Hong Kong.
Upon completion of this programme, eligible graduates of the HKU SPACE Higher Diploma in Aviation Studies programme will then graduate with a Bachelor degree from Swinburne University of Technology and importantly have the knowledge and know how to go on to management roles in the aviation industry.
I am often asked why should I study for a career in the Aviation industry? Where else can you find an industry that is international, dynamic, fast paced, uses sophisticated technology and is exciting? Be it travel, transport, trade, surveillance, defence, rescue, training or even recreation the aviation industry embraces them all. If the industry is going to continue to grow then it needs motivated and qualified people who have the skills and knowledge and the ability to apply them in this dynamic environment.
I wish you all the best with your studies and your professional development in the best industry there is, aviation.
Related Programme