Main content start
Stewart Falconer
Stewart Falconer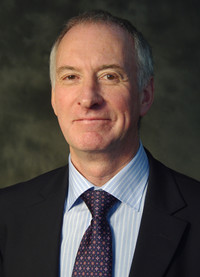 Qualifications
MA (Hons) Economics, MSc Marketing, FCIBS
Area of Expertise
Marketing and Management within the financial services sector.
Biography
Prior to moving into academic life at Edinburgh Napier University in 1996, I worked within Banking for a number of years and held management positions within the legal, credit and human resources areas of the business. I maintain strong links with the financial services sector and I am a Fellow of the Chartered Institute of Bankers in Scotland, a Chartered Banker, a member of the Chartered Insurance Institute and a Vice President and former President of the Insurance Society of Edinburgh.
Key Research Activities
My principal subject interest is in the marketing of financial services and I have undertaken research into ethical issues within the sector, looking specifically at the influence of trust on consumer buying behaviour. I have also carried out some pedagogical research into the recognition of prior learning within degree programmes and the provision of higher education to adult returners, particularly within the financial services professions.
Related Programme