Main content start
Career Development
Career Development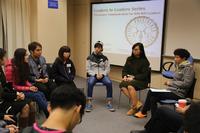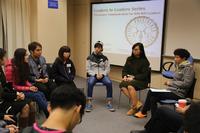 To better equip students' readiness and enhance their employability, different forms of career-oriented activities are organised to help students to explore their career interest, so as to strengthen their competitiveness in the job market and workplace. Career preparation workshops, including job application writings and job interview skills, career talks, corporate visits, summer internship workshop, guest sharing seminar on career success, on-site campus interview, career consultation and mock interview with the Career Adviser would be arranged every year.
Apart from career workshops and events, job posting service is also available to students. We aim to assist students in seeking part-time jobs, summer internships and full-time employment via this service. We collect vacancies from different industries and post them on the notice-board at 6/F, United Learning Centre in Admiralty and our SDCS website for students' reference and direct application.
Appointments with our Career Adviser can be made either in person at the IC office counter or through the SDCS website.
Activities photos: