Main content start
Information Seminars for BA (Honours) Media and Cultural Production [Year 2 Entry]
Consultation Sessions and Events
Information Seminars for BA (Honours) Media and Cultural Production [Year 2 Entry]
30 November - 12 December 2019
SHARE
Information Seminars for BA (Honours) Media and Cultural Production [Year 2 Entry]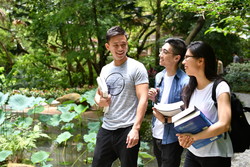 Come to talk to our programme leaders to know more about those programmes, admissions requirements and learning schedules.
Information Seminars
Date
Time
Venue

30 November 2019

(Saturday)

1:00 pm - 1:30 pm

Room 606, 6/F, United Centre, Admiralty

(Exit D, Admiralty MTR Station)

12 December 2019

(Saturday)

7:00 pm - 7:30 pm

Room 316, 3/F, Admiralty Centre, Admiralty

(Exit A, Admiralty MTR Station)
(September 2020 Intake, 18 months duration)
With an aim to develop students to be adaptable, flexible and reflective cultural practitioners whose practice encompasses high quality and dynamic media research, this programme is unique in its integration of theory and practice in the study of contemporary culture and the transformations brought by digital media.
This programme not only enables students to understand critical and creative approaches to the study of everyday life and the media but also involves the development of creative digital media projects and engagement in cultural research. Students will develop skills and expertise in media production, cultural research, events management, and writing for different contexts and audiences.
Programme Highlights
The programme has a strong focus on contemporary screen media which include television, film, photography, mobile/ social media, and their users' reception;
Students have the opportunity to undertake a production project as part of their final-year study under the guidance of experienced media lecturers and media professionals;
Students will be assessed by a combination of practical assignments including blogs, photo essays and multimedia projects which enhance both their analytical skills and professional knowledge in digital media production.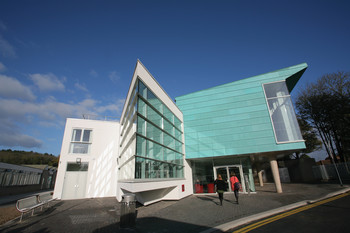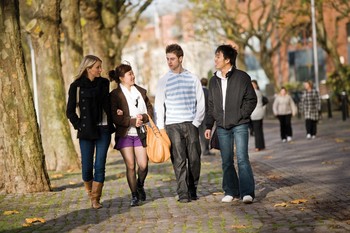 Upon successful completion, students will be awarded the Bachelor of Arts (Honours) Media and Cultural Production​ by University of the West of England, Bristrol.
Progression Chart

Qualifications from University are recognised internationally, and graduates of the Bachelor of Arts (Honours) Media and Cultural Production​ are eligible to proceed onto Postgraduate Diploma (PgDip) in Media and Cultural Critique, awarded within the HKU system through HKU SPACE or MA Media, Communications and Critical Practice in Hong Kong awarded by London College of Communication (LCC), University of the Arts London (UAL) and other local and overseas master's degree programmes.
Enquiries Ms. Stefanie Au E: ug.comm@hkuspace.hku.hk
T: 2910 7613
This is an exempted course under the Non-local Higher and Professional Education (Regulation) Ordinance. It is a matter of discretion for individual employers to recognise any qualification to which this course may lead.
back