Main content start
Online Live Talks for BA (Hons) Marketing Management
Consultation Sessions and Events
Online Live Talks for BA (Hons) Marketing Management
(Application Deadline: 26 Aug 2020, Wednesday, 2:00 pm)
Online Live Talks for BA (Hons) Marketing Management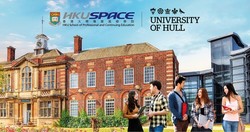 Want to know more about the programme, admissions requirements and learning schedule?
Let's hear from our IC programme leaders: Sign up now for an interactive live conversation on YouTube!
**Link will be sent to registered participants 2 days prior to the event.**
Date

Time

Venue (Online)

12 Aug 2020 (Wednesday)
1:30 - 2:00 pm
REGISTRATION ​
18 Aug 2020 (Tuesday)
1:30 - 2:00 pm
26 Aug 2020 (Wednesday)
1:30 - 2:00 pm
Speakers: Ronnie Sit, Senior Programme Director II / College Principal Lecturer, HKU SPACE College of Business and Finance
The University of Hull and HKU SPACE now offer an opportunity for graduates of Higher Diploma or Associate Degree to articulate to a marketing or marketing and management honours degree programmes which can be completed in 1 year.
This programme aims to provide students with a thorough knowledge and understanding of both the philosophy and functions of marketing. It also aims to help students acquire up-to-date management practice and experience, develop core marketing and management skills such as designing market strategy and developing persuasive communications.

市場及管理學(榮譽)文學士課程旨在授學生全面的市場及管理學理論和應用知識。課程內容涵蓋最新的市場管理實踐及經驗。此外,通過授設計市場策略,及訓練溝通技巧,針對性地提升學生於環球市場上的市務策劃及管理方面之能力。

Programme Highlights

Is a 12-month programme for full-time students;
Accredited with Qualification Framework Level-5 by HKCAAVQ;
Eligible for $20,000 of Continuing Education Fund (持續進修基金);
Eligible to apply for the Financial Assistance Scheme for Post-secondary Students (專上學生資助計劃) and Non-means-tested Loan Scheme for Post-secondary Students (專上學生免入息審查貸款計劃); and
Eligible to apply for the HKU SPACE Master Card and its Interest-free Installment Plan for tuition fee payment.
UNIVERSITY OF HULL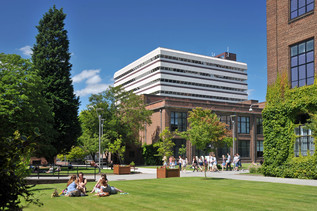 Established in 1927, the University of Hull encompasses world-class teaching, research, impressive facilities, and a strong support network for more than 16,000 students.
Independent surveys have repeatedly shown that our undergraduates are some of the most satisfied students in the UK, who enjoy the sense of community on our attractive 125-acre campus. We were awarded 5 stars for teaching, employability and facilities by world university ranking experts QS. And the most recent Research Excellence Framework named us among the UK's top 50 universities for research power.
Enquiries Ms. Jane Ko E: jane.ko@hkuspace.hku.hk​
T: 2910 7619

QF Level: 5 QR Registration No.: 15/002103/L5 Validity: From 01/09/2015 to 31/08/2024
This is an exempted course under the Non-local Higher and Professional Education (Regulation) Ordinance. It is a matter of discretion for individual employers to recognise any qualification to which this course may lead.
back