Main content start
Pauline Miller Judd
Pauline Miller Judd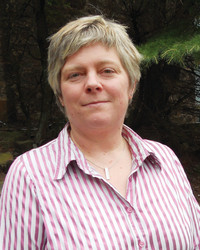 The School of Arts & Creative Industries at Edinburgh Napier University is one of the premier centres for creative arts education in Scotland. Our undergraduate and postgraduate courses have been designed in consultation with leading business and industry figures. It's little wonder that Edinburgh Napier boasts one of the highest levels of graduate employment figures of any Scottish university.
In the Guardian University League Tables 2015, Edinburgh Napier University ranked as the top UK Modern University for studying English and the top Scottish Modern University for studying Journalism, Publishing and Public Relations, Media and Film Studies, Music and Design & Crafts.
Entrepreneurship is also embedded across programmes and students and graduates have access to a new creative industries incubator on our Merchiston Campus – Bright Red Triangle - where they can develop entrepreneurial ideas with the support of experienced staff.
All of the lecturers at Edinburgh Napier are active professional practitioners and researchers and the School works closely withindustry and professional organisations to ensure courses are relevant to industry needs. Placements, industrial projects, talks and visits are all embedded across programmes offering valuable opportunities to work with industry professionals. We have a growing number of partnerships and collaborations with a range of local and national creative organisations, all of which add value to your studies.
International collaborations, projects and exchanges are embedded in many programmes and the School is engaged in partnerships and exchange programmes with institutions across the world. Our BA (Hons) Communication, Advertising and Public Relations programme is also taught at our partner institution Hong Kong University SPACE.
Related Programme