Main content start
Bachelor of Arts (Honours) Multimedia Journalism
Undergraduate Programmes
Culture, Communication and Media
Bachelor of Arts (Honours) Multimedia Journalism
多媒體新聞學(榮譽)文學士
Course Code: 1945-DP115A (CE 68-884-00/11)
Not Accepting Application
enquiries
Ms Stefanie Au
T: 2910 7613
E:
ug.comm@hkuspace.hku.hk

Programme
Overview
Programme Overview
The proliferation of digital technologies in the past decades has completely changed the media landscape. This new Bachelor of Arts (Honours) Multimedia Journalism programme aims at preparing students for today's and tomorrow's journalism industry by developing their abilities to engage with evolving digital technologies across multimedia platforms alongside core and specialist skills such as reporting, interviewing, feature writing, editing and production - a transferable skill set which prepares students to excel in a wide range of areas, including print journalism, digital publishing, broadcasting, researching, freelance writing, social media marketing, video production, news agencies, public relations and public sector press departments.
課程簡介
在過往二十多年,數碼技術的演進徹底改變了媒體行業的生態環境。本校與英國曼徹斯特都會大學合辦的全新文學(榮譽)多媒體新聞學士學位課程,旨為帶領學生探索現今和未來新聞和傳播行業的轉變,一方面發展其處理多媒體平台和嶄新數碼媒體技術的能力,另一方面也訓練學生的採訪、寫作、編輯、專題報道和內容製作等核心技能,讓學生在廣泛的媒體範疇中脫穎而出,成為新一代擅於在印刷新聞、數碼出版、廣播、研究、自由撰稿、社交媒體營銷、影音製作、新聞通訊社、公共關係或公營機構傳訊部門等領域中多元發展的傳訊通才。
Programme Highlights
Engaging with the ever-changing processes of production, circulation and consumption in today's and tomorrow's journalism industry;
Exploring a wide range of multimedia platforms including print, broadcast, online and social media;
Learning to build an outstanding digital portfolio for future career development; and
Practising and improving English language skills for professional communication.
課程特色
適應當今和未來新聞和傳訊行業中不斷變化的製作、發佈和接收流程;
探索不同多媒體平台的應用方式,包括印刷、廣播、網上和社交媒體等;
建立出色的個人作品集,為未來的多元專業發展作充份準備;以及
練習和提高個人英語水平,強化閱讀、寫作、聆聽和口述表達能力。
Manchester Metropolitan University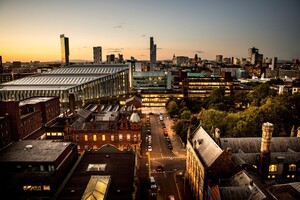 Manchester Metropolitan University (MMU) is one of the largest and most popular universities in the UK. It has over 38,000 undergraduate and postgraduate students, including a diverse community of 3,000 international students from over 120 countries. Times Higher Education includes MMU in its top 200 universities in the world under 50 years old (2020).
This programme is offered by the Department of Languages, Information & Communications at MMU which provides more than 10 undergraduate and postgraduate courses in the areas of information, digital media, web development, communications and multimedia journalism. In the area of Journalism, Publishing & Public Relations, Manchester Metropolitan University is ranked 29th out of 61 universities in the UK (The Guardian University Guide 2020).
曼徹斯特都會大學
英國曼徹斯特都會大學是英國最大規模、最受歡迎的大學之一,修讀各種專業本科及研究院課程的學生總數高達三萬八千人,當中包括來自超過一百二十個國家的三千名國際學生。在《泰晤士高等教育》全球年輕大學排名(2020)上,英國曼徹斯特都會大學穩佔全球200名之內,其優秀的教學及研究表現都廣受好評。
此全新的多媒體新聞學(榮譽)文學士課程由英國曼徹斯特都會大學的語文、資訊及傳播學系開辧,該學系在相關學術領域扎根多年,與英國本土、歐洲地區以至全球各地的媒體機構和業界人士均有緊密合作聯繫。在2020年出版的英國《衛報》大學指南中,曼徹斯特都會大學在新聞、出版及公共關係課程排名為全英國第二十九位。
Welcome Message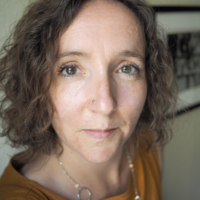 My name is Eleanor and I'm the link tutor for Multimedia Journalism at Manchester Met. I've been producing digital content for twenty two years. I started off coding websites in 1998 and creating content to help people tell engaging stories. I did this too whilst working in community radio and supporting the wider sector.
So I know how powerful digital storytelling can be which is why it's a pleasure to work with our students to create news websites, short videos, podcasts, photography and long form journalism. These are all skills industry really values and are the focus of the Multimedia Journalism degree at Manchester Met via HKU Space. You will underpin your studies with an understanding of how to stay legal and engage in ethical professional practice too.
By the time you complete your degree you will have the start of a solid journalism portfolio that will demonstrate your skills across a variety of outputs. This makes you attractive to a variety of career choices and our students go on to work in:
Newsrooms
For magazines
PR and social media for organisations and charities
Broadcast roles
Produce digital content for a wide variety of employers.
Journalism and digital content skills are in high demand across a number of sectors. Have a look at our graduate videos to get a sense of where this degree can take you. There are also opportunities to enhance your degree studies with virtual collaborations on projects such as sustainable fashion, politics and live news days across different time zones. You can also choose to complete your final year with us in Manchester. We also support you to continue onto our MA Multimedia Journalism with its strong International Journalism element that will enable you to hone your skills for an worldwide market.
If you have any queries, don't hesitate to get in touch with the HKU SPACE team. I look forward to welcoming you on the course.
Dr. Eleanor Shember-Critchley
Link Tutor/ Senior Lecturer, Multimedia Journalism
Manchester Metropolitan University
Content and
Teaching
Programme Structure
This programme consists of 16 modules, each carrying 15 credits. Upon fulfilling the minimum entry requirements, students enrolled in the programme will be granted an exemption from 8 modules (120 credits), normally equal to the first year of study.
Year
Module Title
Credits
2
Editing and Production 1
15
Editing and Production 2
15
Magazine Journalism 1
15
Magazine Journalism 2
15
Media Law and Regulation 1
15
Media Law and Regulation 2
15
Multiplatform Journalism 1
15
Multiplatform Journalism 2
15
3
Advanced Journalism 1
15
Advanced Journalism 2
15
Law and Ethics for Multimedia Journalism 1
15
Law and Ethics for Multimedia Journalism 2
15
Advanced Audio and Video 1

15

Advanced Audio and Video 2
15
Journalism Portfolio 1
15
Journalism Portfolio 2

15
Note: The structure of the semesters in the part-time mode is slightly different. For details, please check https://www.hkuspace.hku.hk.
Duration of Study
With full exemptions granted, students can complete the 16 modules of the programme in 18 months (full-time) or 24 months (part-time).
Teaching Mode
HKU SPACE and Manchester Metropolitan University lecturers employ diverse teaching modes and these include lectures, seminars, small group discussions, screenings, practical workshops, field trips, case studies, problem-based approaches, blended learning (classroom learning complementing with online resources, communication and discussion) and individual tutorials.
Award and
Careers
Award
Students who successfully complete the programme will be awarded the Bachelor of Arts (Honours) Multimedia Journalism by Manchester Metropolitan University.
Career Opportunities
With strong multimedia and language skills, Bachelor of Arts (Honours) Multimedia Journalism graduates will be able to seek a career in a wide range of sectors including print journalism, digital publishing and editing, broadcasting, researching, media development, freelance writing, specialist journalism, news agencies, public relations departments and public sector press departments.
Further Studies
Graduates with the Bachelor of Arts (Honours) Multimedia Journalism award are also eligible to progress onto the Postgraduate Diploma (PgDip) in Media and Cultural Critique, awarded within the HKU system through HKU SPACE or MA Media, Communications and Critical Practice offered by UAL in Hong Kong and other local and overseas master's degree programmes.
Fees and
Funding
Tuition Fee
The tuition fee* is HK$132,000, payable in 4 equal installments.
* The tuition fee is reviewed annually and is subject to change without prior notice.
Extended Non-Means-Tested Loan Scheme (ENLS)
Students are eligible to apply for the HKSAR Government's Extended Non-means-tested Loan Scheme (ENLS). The maximum financial assistance under the ENLS is equivalent to the total tuition fee payable to the HKU SPACE in the academic year.
IC Scholarship
(for all CC and HPSHCC AD/HD Graduates) 
Applicants from HKU SPACE CC/HPSHCC graduates or alumni are entitled to a scholarship of HK$7,000 for enrolling on an IC undergraduate programme in 2021/22. If students achieve a CGPA of 2.8 or above in your sub-degree programme, they will be awarded an additional incentive of HK$5,000 (total scholarship amount: HK$12,000).
To be eligible for the scholarship and/or the incentive, students are required to pay the deposit as stipulated in the conditional offer letter or the tuition fee as stipulated in the final offer letter, whichever applicable, on or before the payment due date. The total scholarship amount (either HK$7,000 or HK$12,000) will be disbursed to students after the commencement of the programme on which they have successfully enrolled.
Entry
Requirements
Entry Requirements
Applicants shall hold:
an Associate of Arts in areas of Languages and Humanities; or
an Associate of Arts in areas of Media, Cultural and Creative Studies; or
an Associate of Applied Social Sciences in areas of Communications, Public Relations and Journalism, or an Associate of Social Sciences; or
an Associate of Business Administration.
OR
a Higher Diploma in areas of Arts, Design, Languages and Humanities; or
a Higher Diploma in areas of Business Administration and Management; or
a Higher Diploma in areas of Information Technology and Social Science.
Normally for those applicants whose first language is not English, IELTS 6.0 overall is required: applicants should have at least 5.5 in each element. Holders of Associate Degree / Higher Diploma of HKU SPACE, or an equivalent qualification from a recognised institution in Hong Kong are normally regarded as demonstrating the required English proficiency.
Applicants with other qualifications will be considered on individual merit.
Student Work
and Activities
Student Work
Beer Nouveau - a 4-minutes mini-documentary produced by James Oliver (2018).
A 15 minute episode of the Accents and Dialectics podcast series. This podcast features Demi Sheridan(Presenter), Alice Ingham Halshaw(Co-presenter), Tom Corlett(guest), Ryan Nevin (guest) and Rob Drummond (expert voice).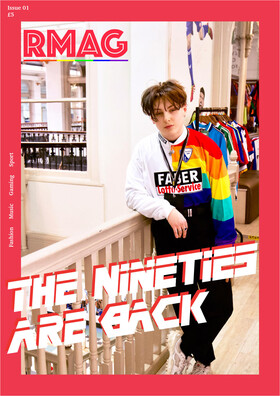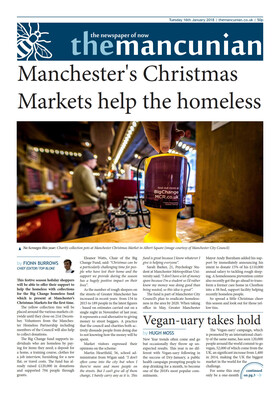 Still images from students' magazine projects and feature writings exercises.
Note(s)
This is an exempted course under the Non-local Higher and Professional Education (Regulation) Ordinance. It is a matter of discretion for individual employers to recognise any qualification to which this course may lead.