Main content start
Co-curricular Activities
Co-curricular Activities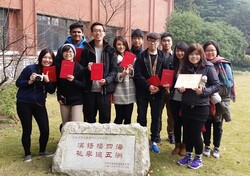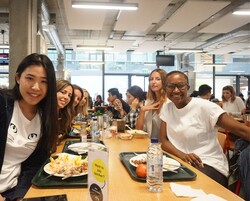 To facilitate students holistic development and expand their horizons, International College organises a wide array of co-curricular activities, including overseas study tours, guest talks and workshops.
International College-ECNU Shanghai Winter Study Programme
This programme enables students to broaden their intercultural outlook by exploring Shanghai's past and present, discovering local culture, lifestyle and art development. They can also experience East China Normal University's campus, hall life and study with ECNU students.
CSM London Summer Study Programme
This programme provides a valuable opportunity for students to enroll to a short course in Central Saint Martins College of Arts and Design (CSM), one of the world's leading institutes for arts and design education with 150 years of history.
Expanding Horizon Talk Series
Covering a wide range of non-academic topics which aim to enrich students' knowledge and broaden their perspectives.
English Language Workshops
This workshop series aims to help students improve their academic writing, including writing, citation, reading, speaking and listening skills. Each workshop is conducted in a small-group, interactive and relaxing environment.