Main content start
Co-curricular Activities
Co-curricular Activities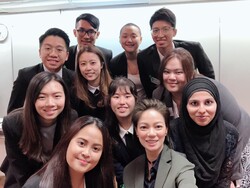 To facilitate students' holistic development and expand their horizons, International College organises a wide array of co-curricular activities, including overseas study tours, guest talks, and workshops.
HKU SPACE IC Students' Union
The HKU SPACE IC Students' Union (SU) is the official student organization under the auspices of HKU SPACE IC. SU organizes activities and functions for all IC students. Under SU, there are a number of registered clubs and societies. All students of IC are members of SU and they are encouraged to participate in, and even involve in organizing SU activities.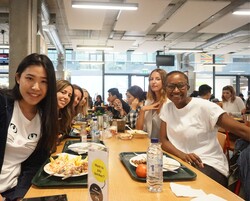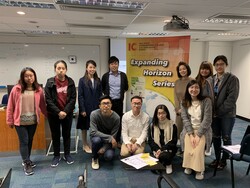 CSM London Summer Study Programme
This programme provides a valuable opportunity for students to enroll to a short course in Central Saint Martins College of Arts and Design (CSM), one of the world's leading institutes for arts and design education with 150 years of history.
Expanding Horizon Talk Series
The Expanding Horizon Series is a whole person development activity arranged by IC. It aims to help students further develop a broad spectrum of knowledge, creativity, analytical mind, interpersonal skills and global perspective. Topics ranging from social and cultural, soft skills, leisure and life style, elite sharing, and general education will be available.