Main content start
University of Hull - Accredited top-up degrees as preferred options for AD/HD graduates
College News
University of Hull - Accredited top-up degrees as preferred options for AD/HD graduates
University of Hull - Accredited top-up degrees as preferred options for AD/HD graduates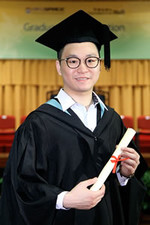 Thanks to the burgeoning variety in Hong Kong's education sector, it is impossible for any student to say or think that "there's no way to progress" and get ahead. There is a wealth of opportunities in the city – it is up to individuals to find their own path.
Take our recent University of Hull graduates Kenny Chan and Sophie Lee as examples. Thanks to the ongoing partnership between HKU SPACE and Hull University Business School, they were both awarded their First Honours Degree in May from a top UK university, and are now beginning a promising career within the profession that they enjoy.
"I plan to finish the HKICPA QP qualification examination in three years and become a certified accountant. One of the reasons I can complete the QP so quickly is that the Hull's BSc (Hons) Accounting programme adopts a local tax system in the syllabus, which means that some papers in QP can thus be exempted. I know my peers who take other similar programmes offered by overseas institutes in Hong Kong may not enjoy the same exemptions," Chan added that the content of the programme was very practical and helped a lot with his work now.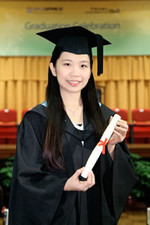 Sophie Lee, another outstanding graduate of Hull this year from the BA (Hons) Marketing and Management programme, said her experience in HKU SPACE was the cornerstone of her career.
"After graduating from secondary school at Form 7, I enrolled into HKU SPACE studying Higher Diploma in Business (Marketing and Management), and then moved onto the top-up degree programme of Hull. What I enjoyed most was the 'Independent Study' module, which required me to study a topic of my choice from scratch, and do research all by myself. It was challenging indeed, but very rewarding when I finished it," said Lee, who has now been appointed for a managerial role in a marketing company.
Celebrating 10th anniversary partnership with new accreditation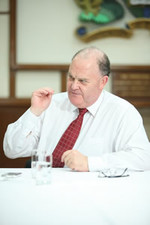 The graduation celebration event held at The University of Hong Kong's Loke Yew Hall on 2nd May 2015 saw not only happy and contented students, families and friends, but also recognised the collaboration between Hull and HKU SPACE with the presence of academic staff and members of the two institutions.
"This wonderful partnership, which began in 2006, is a mark of mutual trust," said Professor Calie Pistorius, Vice Chancellor of the University of Hull. "It started with marketing and accounting programmes, and has now grown into a range of programmes including sociology and criminology at HKU SPACE. I think what is the key of our excellent partnership is that we have the same vision. I am happy to see that the numbers and quality of graduates and programme are both increasing."
Seeing outstanding graduates going on stage means a lot to KY Leung, Acting Head of College of Business and Finance at HKU SPACE. "This is what education is meant for and what it's about. Most students and candidates who enrolled onto part-time courses took the chance to work in the field to gain work experience before attempting a degree, while full-time students articulate directly from Associate Degree and Higher Diploma programmes."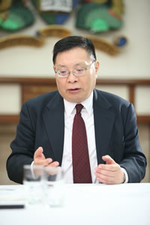 "But today, you see there are many who are stepping up from an associate degree graduate to become a First Class Honours degree holder from a renowned university from the UK. For the good and for the future of our society and the School, I hope our collaboration with Hull will continue to flourish."
Apart from a number of global and local accreditations, Hull's BA (Hons) Marketing and Management, BA (Hons) Marketing as well as BSc (Hons) Accounting have recently been recognised under the Hong Kong Qualifications Framework as QF Level 5 programmes

by the HKCAAVQ (Hong Kong Council for Accreditation of Academic and Vocational Qualifications).
"This is definitely an encouragement to everyone of us and to the students, as it means they will have the benefit and qualification equal to local university students. For instance, they can apply for financial aid from the Student Finance Office and their bachelor qualification, upon graduation, allows them to apply for government positions as civil servants," Leung added. Full-time students enrolled in these programmes are eligible to apply for the HKSAR Government's grants and low interest loans, i.e. FASP and NLSPS.
Global accreditations prove the standard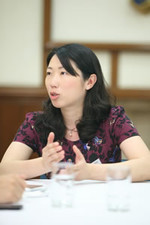 Hull University Business School is recognised as a leading business school accredited by multiple industry accreditations as well as independent international accreditations such as AACSB which is held by only less than five per cent of business schools around the world. The Business School's marketing subject group is joint top in the UK according to the most recent National Student Survey (NSS) for student satisfaction.
Taking our accounting programme at HKUSPACE into account, it is accepted by professional bodies including HKICPA and ACCA, and now HKCAAVQ. This is so important to our students who want to pursue a career in accounting," said Dr Chloe Wu, Programme Leader of BSc (Hons) Accounting programme.
"Even meeting the requirements of a single accreditation system is not easy; so for us to be accredited by different institutions is really telling about the high quality of our courses. It is challenging, but also rewarding." Wu elaborates that besides ensuring the curriculum fits employers and the demands of the job market, it is of great important to listen to students' feedback. "That's why we have a student committee to look after their needs and problems regarding studying and careers."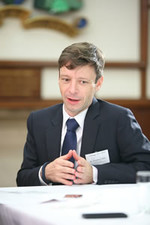 Dr Stephan Dahl, Programme Leader of BA (Hons) Marketing and BA (Hons) Marketing and Management programmes, ensured that they recognised the utmost importance in keeping course content up-to-date.
"The accreditations are not only about quality control of the result and mode of delivery, but also about the quality of the content. To me, the 'up-to-dateness' is very important, particularly in marketing. For example, marketing channels have changed tremendously due to the growth of social media. In the past consumers – thus marketers – were relatively product-focused, and then became service-focused, and now it is almost emotion-focused. And so our course content reflects that shift. Also, we will be looking at non-profit organisations using commercial marketing techniques, which is a growing practice in the field." Dahl said.
According to Dahl, a published author with social media and business ethics as a major area of interest, students in Hong Kong have become more "social media savvy", They are very willing to learn or have already known much about social media, compared with past graduates in some four years ago. "In addition to the hard skills learned, I hope that my graduates will be ethical leaders and marketers, who do not practice controversial marketing tactics, and that Hull graduates are critical and independent thinkers," Dahl stressed.
Now and beyond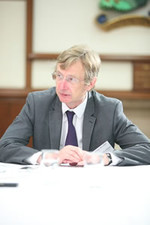 Without a forward-thinking mindset and vision, no organisation or institute can evolve and make progress, and Hull is no exception. "The growing importance of digital, including big data and data mining, the interconnectedness of businesses, as well as sustainable, responsible management are to me three pillars of the trends in business and its education, and we have been responded by stressing the importance of these areas," commented Professor Terry Williams, Dean of Hull University Business School.
"For instance, we are taking a holistic approach in each of our programmes to make sure that our students understand businesses as an interconnected whole. In our accounting programme, we explain how their speciality is related to other functions like marketing and business, and vice versa. When it comes to business ethics, we were one of the early signatories to the UN Principle of Responsible Management Education. We don't just teach how to make lots of money in the next year, but how to manage responsibly, sustainably and ethically," Professor Williams said.
Related Programmes

BA (Hons) Marketing and Management, BA (Hons) Marketing are BSc (Hons) Accounting are recognised at QF 5 under the Qualifications Framework. Their QR Registration Numbers are 15/002105/L5, 15/002103/L5 and 15/002107/L5 respectively. The Validity Period is from 1 September 2015 to 31 August 2019. For more details, please visit: http://www.hkqr.gov.hk
back