Main content start
Bachelor of Arts (Honours) Graphic Design
Undergraduate Programmes
Art and Design
Bachelor of Arts (Honours) Graphic Design
平面設計(榮譽)文學士
Course Code: 2245-DP010A (CE 68-818-00/41)
enquiries
Ms Tracy Ji
T: 3762 0084
E:
tracy.ji@hkuspace.hku.hk

Programme
Overview
Programme Overview
The Bachelor of Arts (Honours) Graphic Design programme aims to provide comprehensive training for those who aspire to become a professional graphic designer. It provides an articulation route for Higher Diploma or Diploma graduates of graphic design, visual arts, digital media, or related disciplines from different institutions. It also provides an opportunity for practising designers to further pursue their studies.
In this programme students pursue self-directed projects that enable them to work to a professional level in concept of development, problem solving, production and presentation.
This programme possesses an excellent staff profile. Projects are led by professional designers with extensive experiences in the design industry. Apart from professional design knowledge, staff members are willing to share with students the essential qualities of a successful designer and the latest developments in the design industry.
平面設計(榮譽)文學士學位課程為有志成為專業平面設計師的人士提供全面的培訓。課程對象主要為各大院校的平面設計、視覺藝術、數碼媒體高級文憑或文憑課程的畢業生,以及希望透過持續進修而提升學歷的在職設計師。
課程內容加入了本土元素,透過不同形式的專題研習,協助學員把創作、製作、作品展示及解決問題等方面的技巧,提升至專業水平。
本課程師資優良,由資深的專業設計師任教。各導師對設計教育充滿熱誠,學生除了能學習到平面設計的專業知識外,亦能從他們身上了解到成為成功設計師的必要條件以及設計行業的最新發展等。
Programme Highlights
Projects led by professional designers with extensive experiences in the design industry;
Past students have won numerous distinguished design awards, including the Graphic Design in China Gold Award and the Hong Kong Designers Association Awards; and
Many graduates were recruited by reputable design firms while some have started their own business in design and creative sectors.
Programme Aims
This programme aims to equip students with:
the ability to analyse and evaluate graphic design and communication problems and in response, develop imaginative, appropriate and effective visual solutions using sound judgement through logical design thinking and structured process;
the ability to effectively communicate information, ideas and arguments supported by appropriate criteria and sound reasoning in the presentation, discussion and evaluation of design proposals;
understanding of semiotics, materials, processes and technology appropriate to the creation, presentation and reproduction of graphic design together with an understanding of the historical and social context within which graphic design operates; and
understanding of professional practice, the ability to effectively manage time, and the capapcity to work independently or in a group.
Programme Information & Sharing from Programme Leaders
Middlesex University London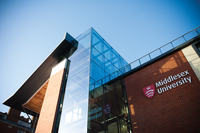 Middlesex is an international university with roots in North London. The University is committed to meeting the needs and ambitions of a culturally and internationally diverse range of students by providing challenging academic programmes underpinned by innovative research and professional practice.
Middlesex is an outstanding teaching university. Working with over 300 prestigious international academic partners, Middlesex is the first British university to achieve the highest rating possible for their collaborative provision around the world. According to previous report from the Quality Assurance Agency (QAA), the auditors showed confidence in the University's current and likely future management of its academic standards and of the learning opportunities available to students.
Middlesex is also one of very few universities to have been awarded three Queen's Anniversary Prizes for Higher and Further Education.
The design programme of Middlesex is widely regarded as one of the best in the UK within both the design industry and the academic community. The achievement of their design students is remarkable – they are successful in a number of international design awards and competitions and have won over 25 prizes in the past few years.
倫敦密德薩斯大學
倫敦密德薩斯大學位於倫敦北部,一直致力為來自不同地區及國籍的學生提供專業、高質素的大學課程,並積極鼓勵他們進行創新研究。
現時有超過300間學術機構與倫敦密德薩斯大學成為合作夥伴。倫敦密德薩斯大學憑著出色的教學質素,成為了本土首間獲英國高等教育質量保證署授予國際教育合作計劃「最高評價」學術榮譽的大學。英國高等育質量保證署在最近期的評估報告中亦指出,倫敦密德薩斯大學有能力持續為學生提供高質素教學水平。
倫敦密德薩斯大學更屢獲「英女皇週年紀念榮譽獎 (高等教育及持續進修教育)」,是少數三次獲頒此殊榮的英國高等院校。
密德薩斯大學的設計課程無論在設計業或學術界均得到極高的評價和肯定,學生們更於國際性設計比賽中屢獲殊榮,過去數年間,已贏取超過二十五個設計獎項。
Welcome Message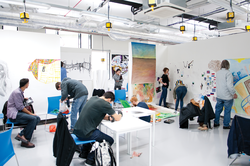 As a student on Bachelor of Arts (Hons) Graphic Design at HKU SPACE you are enrolled on a programme which is franchised by Middlesex University, London. Your programme is quality assured and managed through our School of Art and Design at Middlesex University and you will meet our University link tutor at your Boards of Study.
The School of Art and Design is proud to collaborate with HKU SPACE in overseeing your programme. Our work with collaborative partner institutions is one of our great strengths. From our hub in North London we work with collaborative partners in the UK and overseas in Hong Kong, and Greece. We are actively working with new partners all around the world and we have our own campuses in Dubai and Mauritius. So you are part of a thriving global community.
Art and Design is a dynamic School, with an enviable reputation in the UK and across the world. Our School is very proud of its award winning success in the Creative Industries. Our academic staff are acknowledged as world class researchers and internationally renowned practitioners.
We have more than 2,000 students studying at our Hendon campus in North London, within easy reach of the vibrant cultural centres in the UK's capital. In line with the rest of Middlesex University, the School offers a global perspective - we attract students from every continent, bringing together people from different backgrounds and allowing them to draw on different perspectives in their learning.
We have spent more than GBP 200 million on our new campus, which boasts the most up to date studios and workshops in the UK. The campus has been designed as an inspirational place to think, create and learn, equipped with the latest technologies and extensive exhibition and performance spaces throughout.
I am certain that your forthcoming period of study will be challenging, rewarding and, above all, enjoyable. I am equally certain that solid achievement on your course will provide you with a positive start in your chosen career, or a springboard for career development if you are already in employment. I wish you every success with your study with Middlesex University.
The Dean's Office
Middlesex University London
More Programmes:
Content and
Teaching
Programme Structure
The entire programme comprises three modules (180 credits in total). Some classes may take place on weekday evenings and Saturdays.
| Module Title | Credits |
| --- | --- |
| Graphic Design Practice | 60 |
| Graphic Design Major Projects | 60 |
| Graphic Design Professional Practice | 60 |
| Total | 180 credits |
The above programme structure is intended for use as guide to prospective students. HKU SPACE and Middlesex University London reserve the right to vary the structure.
Duration of Study
With full exemptions granted, students can complete the programme full time in 1.5 years.
Teaching Mode
Most modules are project-based and conducted in the form of group/ individual tutorials.
Assessment
Students are regularly assessed by projects they complete throughout the programme.
Teaching Staff
In association with Middlesex University London, UK
Programme Leaders

LEWIS, Claire
​(Middlesex)
BA Staffordshire; MA LCC; PGCE Greenwich
CHAN, Leo
(HKU SPACE)
Dip PolyU HK; BA CSM; MA LCC, MHKDA

Teaching Staff - HKU SPACE

| | |
| --- | --- |
| CHAN, Leo | Dip PolyU HK; BA CSM; MA UAL; CertSpec HBS; MHKDA |
| KO, Kenji | BA TVU; MA UAL |
| KO, Malou | Dip PolyU HK; BA PolyU HK |
| KWONG, Tim | BA City UHK; MDes PolyU HK |
| LO, Rick | BDes RMIT; MDes PolyU HK |
| YEUNG, Wyan | BDes SUT; BA BCU; MArch HK; MA UAL; FCSD; RIBA; HKIA; R.A. |
Award and
Careers
Award
Students who have successfully completed all modules (180 credits) with satisfactory results will be awarded the Bachelor of Arts (Honours) Graphic Design by Middlesex University London.
Career Opportunities
Having acquired professional knowledge and essential skills in design, students enjoy an outstanding start to their creative career. Our graduates have worked with leading design firms such as Tommy Li Design Workshop, Steve Leung Designers' Ltd, M. Moser Associates Ltd, among others, while some graduates have started their own business in design.
Fees and
Funding
Tuition Fee
The tuition fee* for 2024/25 intake is HK$41,000 per term (three terms for the entire programme).
* The tuition fee is reviewed annually and is subject to change without prior notice.
Extended Non-means-tested Loan Scheme (ENLS)
Students are eligible to apply for the HKSAR Government's Extended Non-means-tested Loan Scheme (ENLS). The maximum financial assistance under the ENLS is equivalent to the total tuition fee payable to the HKU SPACE in the academic year. For details, please refer to the website of Student Financial Office (SFO) of the Working Family and Student Financial Assistance Agency (WFSFAA).
SCHOLARSHIPS AND BURSARIES
IC Scholarship
Entry
Requirements
Entry Requirements
An applicant for admission to the programme shall hold:
a Higher Diploma in Visual Communication awarded within the HKU system through HKU SPACE; or
a recognised Associate Degree or Higher (Advanced) Diploma in Graphic Design or a related discipline; or
a recognised Diploma in Graphic Design and have at least 5 years of relevant work experience.
Qualified applicants to the programme will be invited to attend an admissions interview and bring a portfolio of their design work to the panel.
All applicants should also present proof of English proficiency by having:
level 3 or above/a grade C or above in English Language (Syllabus B) in HKCEE; or
level 3 or above in English Language in HKDSE Examination; or
a grade E or above in Use of English in HKALE; or
a minimum score of 72 in TOEFL (IBT) (with at least 17 in listening and writing, 20 in speaking and 18 in reading); or
an overall score of 6.0 or above in IELTS (with a minimum of 5.5 in each component).
Student Work
and Activities
2017 SPACE IDEA SHOWCASE
HKU SPACE & Middlesex University Graduation Show 2017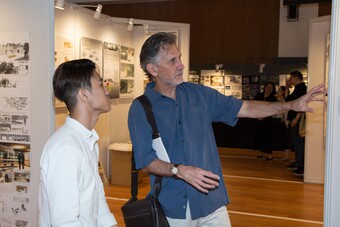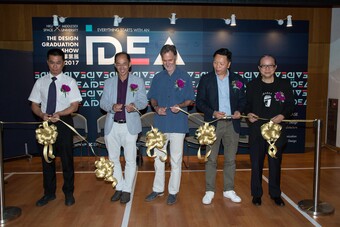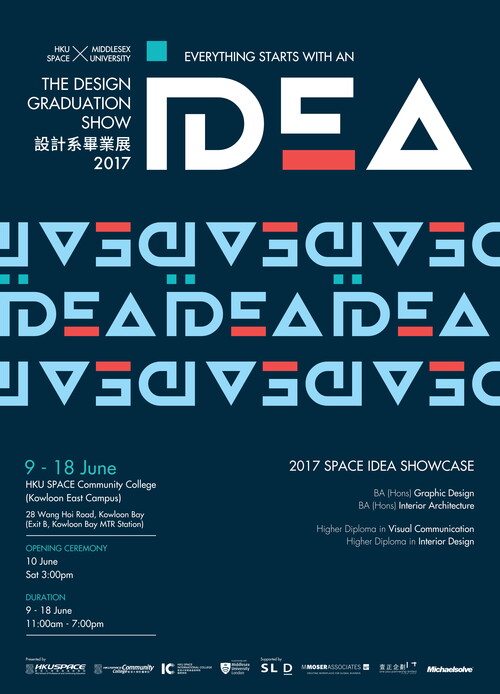 2016 A SPACE ODYSSEY
HKU SPACE & Middlesex University Graduation Show 2016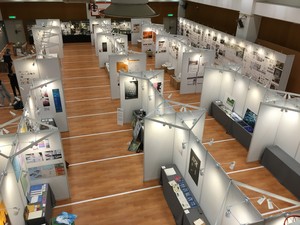 BREWING / 2015 A SPACE ODYSSEY
HKU SPACE & Middlesex University Graduation Show 2015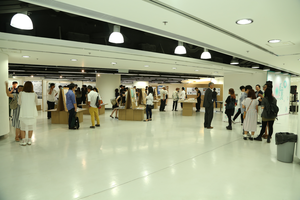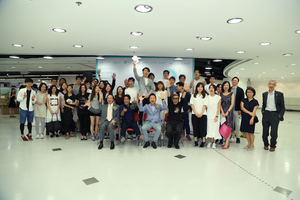 Student Work
Work by CHEUNG Chiu Shing, Charles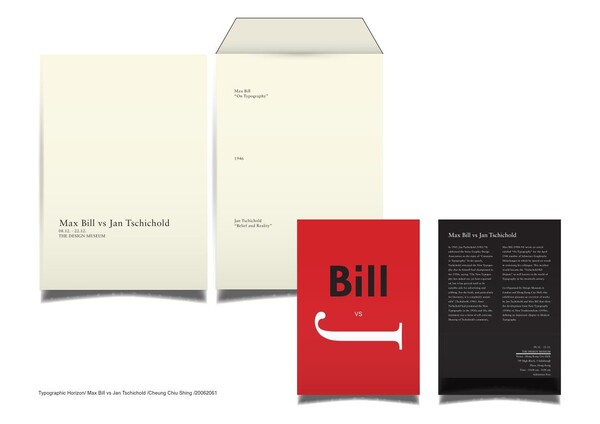 Work by LUK Ka Wai, Cynthia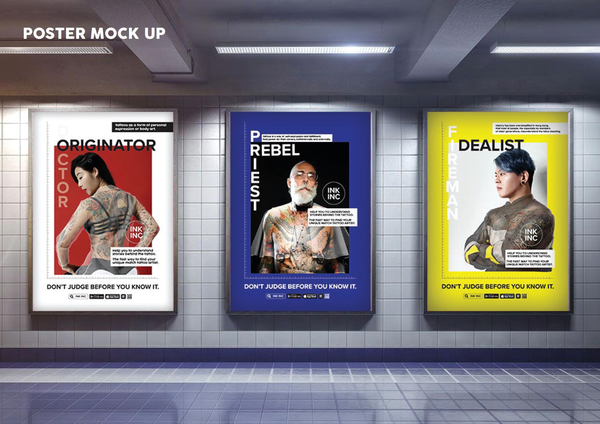 Work by LUK Hiu Ching, Tracy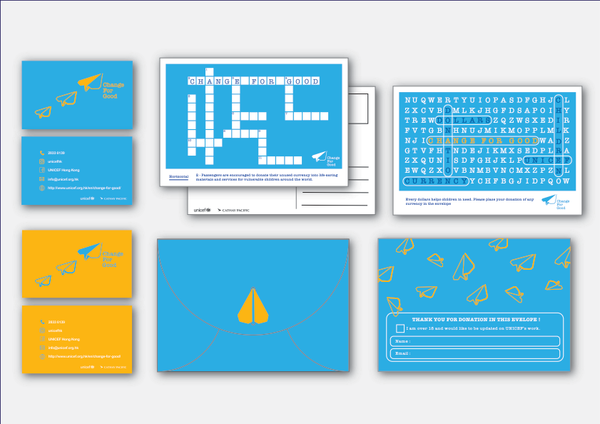 Work by CHAU Yuet Ching (left) and LAU Hiu Tung (right)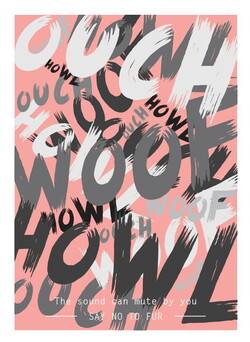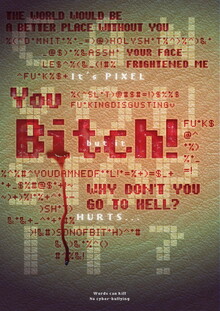 Work by CHENG Ka Ling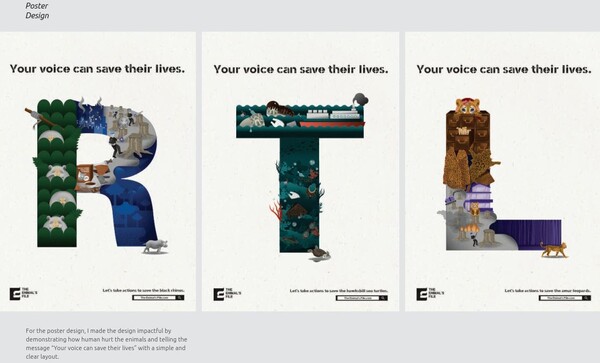 Work by CHAN Tsz Ying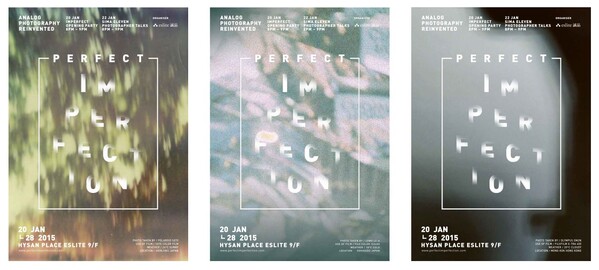 Work by CHAN Tsz Him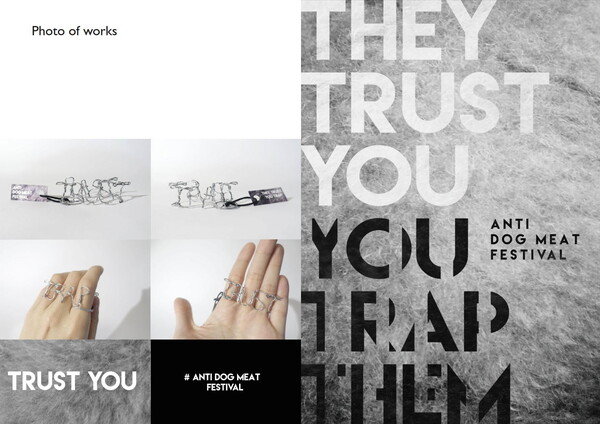 Work by Libica CHAN


Work by LAI Hon Him (left) and FUNG Lok Yi (right)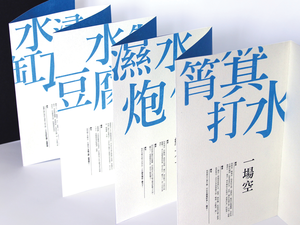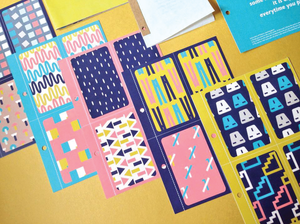 Work by KO Chun Yin (left) and TO Ying Yuk (right)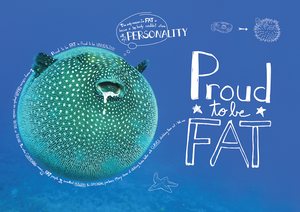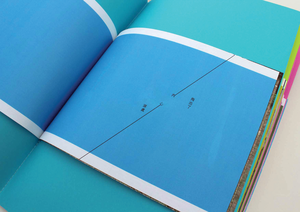 CSM London Summer Study Programme
This programme organised by IC provides a valuable opportunity for students to enroll into a short course in Central Saint Martins College of Arts and Design (CSM), one of the world's leading institutes for arts and design education with 150 years of history.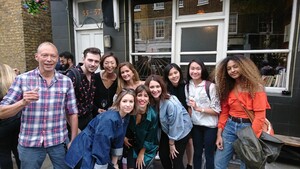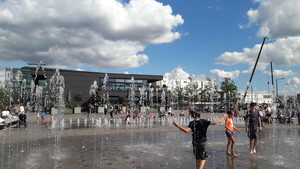 Note(s)
This programme is designed, assessed and quality assured by Middlesex University.

This is an exempted course under the Non-local Higher and Professional Education (Regulation) Ordinance. It is a matter of discretion for individual employers to recognise any qualification to which this course may lead.