Main content start
London Summer Study Programme 2019
Student Activities
London Summer Study Programme 2019
London Summer Study Programme 2019
HK$18,000 Award for oversea learning experience – 3 places only!
[Application Deadline: 20 June 2019, Friday, 5:00 pm]

Since 2014, IC has been subsidizing our students to study a one-week summer programme at Central Saint Martins (CSM) University of the Arts London, one of IC's leading international partners. This year, three full-time undergraduate students will be selected for a subsidy of up to HK$18,000 each, contributed by HKU SPACE Foundation.
Application is now open for all IC full-time undergraduate students!
We look forward to your participation!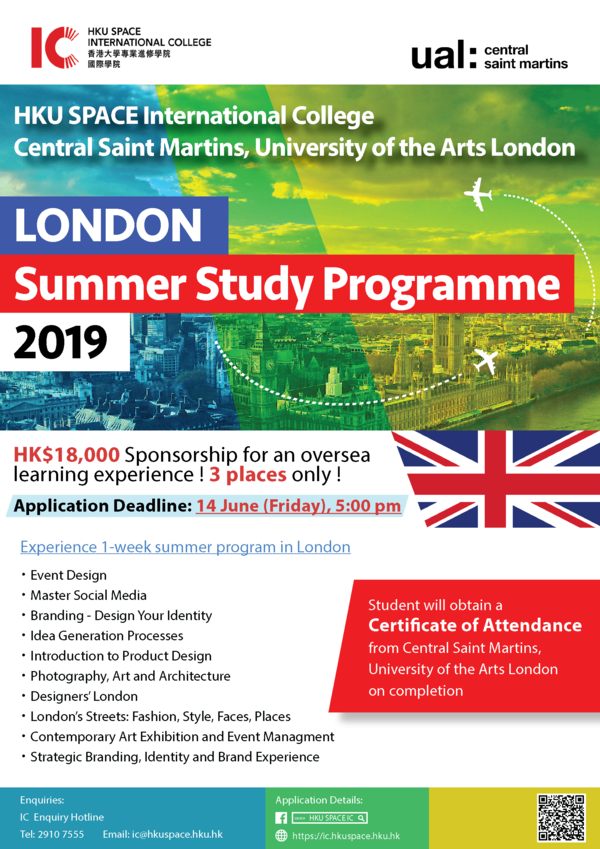 EnquiryE: ic@hkuspace.hku.hkT: 2910 7555
back