Main content start
Dr. Christina Kelly
Dr. Christina Kelly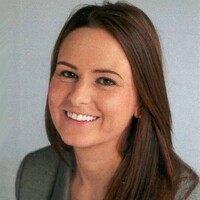 Biography
Within the Plymouth Business School, Christina has previously been a Programme Lead and is engaged with module leading and teaching. Module areas involved with include, Behavioural Science, Strategy, Management and Research Methods. Christina is also Co-Director for the Plymouth University Hotel School.
Qualifications
Dr Christina Kelly's fields of interest for research are behaviour and management. Her PhD, which considered the impact of sociological factors on expectations and behaviour, was completed in 2012. Currently, Christina is supervising a number of MSc dissertations and has been a member of PhD supervisory teams, as well as a Director of Studies. Christina is currently engaged in a MBA qualification by distance learning.
Before entering into lecturing and research, Christina worked for Nestlé UK and Associated British Foods in roles that focused on the five major multiple retailers. Christina has a BSc (Hons) and an MSc, is undertaking an MBA, holds FHEA status, is a Fellow for the Royal Society for Public Health, Member of the IFST and Accredited with the CIEH.
Professional membership
Fellow Higher Education Academy (FHEA)
Fellow Royal Society for Public Health (FRSPH)
Accredited Chartered Institute of Environmental Health (ACIEH)
Member Institute of Food Science and Technology (MIFST)
Research
Consumers with reference to: expectations, cost, standards, choice, repeat patronage.
HRM and organisational behavior
Related Programmes