Main content start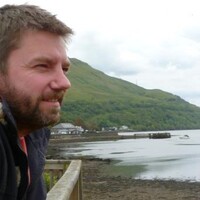 Gary has been teaching communications for almost 15 years, he has focused on enhancing professional skills and marrying theory with practice. This approach has proved extremely successful with a high level of employment in the industry following graduation.

Graduates from the Communication, Advertising & Public Relations course have won awards such as Institute of Internal Communications (IoIC) Scotland Young Communicator of the Year, been nominated as one of the Top 30 under 30 Internal Communications Professionals in the UK, been part of the Scottish Advertising Awards Young Creative Team of the Year and been shortlisted in the CIPR Young Communicator category. They have also formed part of shortlisted and winning teams at the IoIC Awards and the CIPR awards.

Gary has been a Fellow of IoIC for several years and is a tutor and mentor for the IoIC professional qualifications, he has been a member of the IoIC Scotland Committee for over 10 years and has contributed to judging the annual awards initially involved at category level and recently as a member of the judging panel.
Related Programme