Main content start
Walk-in consultation for BA (Hons) Media and Cultural Studies / BA (Hons) Journalism and Communication
Consultation Sessions and Events
Walk-in consultation for BA (Hons) Media and Cultural Studies / BA (Hons) Journalism and Communication
Walk-in Consultation for BA (Hons) Media and Cultural Studies / BA (Hons) Journalism and Communication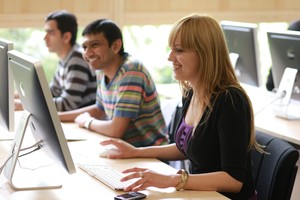 Date
Time
Venue
23 Jun 2018 (Saturday)
1:00 pm - 2:00 pm
Room 301, 3/F, Admiralty Centre, Admiralty
(MTR Admiralty station Exit A)
Related Programmes
Middlesex University London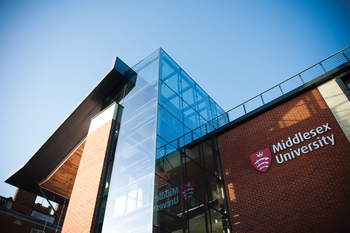 Middlesex is an international university with roots in North London. The University is committed to meeting the needs and ambitions of a culturally and internationally diverse range of students by providing challenging academic programmes underpinned by innovative research and professional practice.
Middlesex is an outstanding teaching university. Working with over 180 prestigious international academic partners, Middlesex is the first British university to achieve the highest rating possible for their collaborative provision around the world. According to the previous report from the Quality Assurance Agency (QAA), the auditors showed confidence in the University's current and likely future management of its academic standards and of the learning opportunities available to students.
Middlesex is also one of very few universities to have been awarded three Queen's Anniversary Prizes for Higher and Further Education.
倫敦密德薩斯大學
倫敦密德薩斯大學位於倫敦北部,一直致力為來自不同地區及國籍的學生,提供專業、高質素的大學課程,並積極鼓勵他們進行創新研究。
現時有超過180間學術機構成為倫敦密德薩斯大學的合作夥伴。倫敦密德薩斯大學憑著出色的學質素,成為了英國本土首間得到英國高等育質量保證署,給予其國際育合作計劃「最高評價」學術榮譽的大學。英國高等育質量保證署在最近期的評估報告中亦指出,倫敦密德薩斯大學有能力持續為學生提供高質素學水平。
倫敦密德薩斯大學更屢獲「英女皇週年紀念榮譽獎(高等育及持續進修育)」,是少數三次獲頒此殊榮的英國高等院校。
倫敦密德薩斯大學是全英國最佳的媒體專才訓練院校之一,其相關的媒體學系自2007年起一直獲官方機構認可為 Skillset Media Academy,表揚大學訓練創意產業專才的表現。Skillset是英國政府及創意產業業界資助的機構,致力扶持媒體企業及培訓相關的專業人才,以鞏固英國創意產業世界一流的地位。現時英國有20多所Media Academy,倫敦密德薩斯大學是其中獲頒授此資格的院校之一。
* Retitling of the programme is subject to approval.
The course operator is applying for course re-structuring in compliance with the Non-local Higher and Professional Education (Regulation) Ordinance.
Enquiries Ms. Stefanie Au E: ug.comm@hkuspace.hku.hk
T: 2910 7613
back