Main content start
Bachelor of Science (Honours) Food and Nutrition
Undergraduate Programmes
Food and Nutrition
Bachelor of Science (Honours) Food and Nutrition
食物及營養學(榮譽)理學士
Course Code: 2145-DP114A (CE 68-542-00/31)
enquiries
Ms Carmen Wong
T: 2520 4613
E:
carmen.wong@hkuspace.hku.hk

Programme
Overview
Programme Overview
This programme offers the opportunity for sub degree graduates or equivalent to pursue a BSc (Honours) degree in Food and Nutrition and develop a career in food and nutritional area.
This degree aims to provide a comprehensive education in food and nutrition, which enables graduates to have a wide range of employment and progression options for further study.
It is an extension programme to an honours degree level for applicants who hold the higher diplomas or associate degrees or the combined credit transfer equivalent, obtained from successfully completing required Advanced Certificates at HKU SPACE.
Programme Features
Obtain a bachelor honours degree in Food and Nutrition through 18-month full-time study
Graduates have a wild range of employment options in nutrition and health-related areas, food safety management area and in food industry
Programme Information & Sharing from Programme Leaders
About Ulster University
Ulster University is located at 4 campuses in Northern Ireland with over 25,000 enrolled students in 2017/18, of which 82.4% were undergraduate students, 15.8% were postgraduate taught students and 1.8% were postgraduate research students. The school of Biomedical Sciences, located primarily on the Coleraine campus, is the largest of 7 schools within the Faculty of Life and Health Sciences.
The school has a long established reputation for innovation and creativity in teaching and research, pioneering distance learning education in the biomedical sciences and promoting student-directed learning through independent project and other work in undergraduate and MSc degree programmes.
Nutrition at Ulster is ranked 5th out of 105 in the UK (GLT 2019)
Top 5 UK universities for Biomedical Science (including Nutrition) Research (REF 2014)
100% of the Biomedical Science Research environment was judged as world-leading (REF 2014)
ARTICULATION PATHWAY:
Content and
Teaching
Programme Structure
The programme consists of 9 modules or 180 credits. Students are required to complete 3 modules or 60 credits in each teaching block and may normally complete the entire programme in 18-month of full time study in Hong Kong. Students who complete all the 9 modules will obtain Bachelor of Science (Honours) Food and Nutrition.
Teaching Block
Module Title
Teaching Block 1

Transferable Skills: Biosciences
Microbiology
Global Innovation-led Entrepreneurship

Teaching Block 2

Health Promotion and Nutrition Education
Food Safety Management
Nutrition Research Methodologies

Teaching Block 3

Biochemistry and Molecular Nutrition
Clinical Nutrition
Food, Nutrition and Dietetics Research Project
​Upon successful completion, graduates may apply to pursue postgraduate degrees (taught or research) in tertiary institutions or at HKU SPACE.
Duration
The programme should normally be completed in 18 months.
Teaching Mode
The programme will be delivered in full-time mode. The teaching methods include face-to-face lectures, tutorials, workshops, laboratory practical sessions and research projects. Occasional guest seminars held by staff from Ulster University, academic staff from renowned institutions, and representatives from the food industry may also be arranged.
Assessment
The mode of assessment for each module is different but will be generally based on a combination of coursework (including assignments, tests and projects) and the final examination.
Award and
Careers
Award
Upon satisfactory completion of the programme, students will be awarded the Bachelor of Science (Hons) Food and Nutrition by the Ulster University.
Career Opportunities
Career opportunities within food and nutrition continue to expand to meet the shortage of qualified graduates in the Hong Kong food industry. In addition, nutrition continues to remain high on the public health agenda with the importance of optimal nutrition for health and well-being ensuring sustained demand for quality graduates in this area.
Further Studies
Upon completion of the BSc (Hons) Food and Nutrition programme, graduates are eligible to apply for entry to the Postgraduate Diploma in Human Nutrition / Dietetics offered by HKU SPACE.
Fees and
Funding
Tuition Fee
The tuition fee* for 2023/24 intake is HK$137,000 (to be paid in 2 instalments).
*The tuition fee is reviewed annually and is subject to change without prior notice.
EXTENDED NON-MEANS-TESTED LOAN SCHEME (ENLS)
Students are eligible to apply for the HKSAR Government's Extended Non-means-tested Loan Scheme (ENLS). The maximum financial assistance under the ENLS is equivalent to the total tuition fee payable to the HKU SPACE in the academic year. For details, please refer to the website of Student Financial Office (SFO) of the Working Family and Student Financial Assistance Agency (WFSFAA).
IC Scholarship
(for all CC and HPSHCC AD/HD Graduates) 
Applicants from HKU SPACE CC/HPSHCC graduates or alumni are entitled to a scholarship of HK$7,000 for enrolling on an IC undergraduate programme in 2023/24. If students achieve a CGPA of 2.8 or above in your sub-degree programme, they will be awarded an additional incentive of HK$5,000 (total scholarship amount: HK$12,000).
To be eligible for the scholarship and/or the incentive, students are required to pay the deposit as stipulated in the conditional offer letter or the tuition fee as stipulated in the final offer letter, whichever applicable, on or before the payment due date. The total scholarship amount (either HK$7,000 or HK$12,000) will be disbursed to students after the commencement of the programme on which they have successfully enrolled.
Entry
Requirements
Entry Requirements
Applicants shall:
i. hold a Higher Diploma in Nutrition and Food Management or equivalent; or

*have successfully completed all the required HKU SPACE programmes namely:
Advanced Certificate in Nutrition and
ANY TWO of "Advanced Certificate in Child and Adolescent Nutrition Or Advanced Certificate in Clinical Nutrition and Health Promotion Or Advanced Certificate in Sport and Exercise Nutrition" and
Advanced Certificate in Food Service Management and
Advanced Certificate in Quality Control and Food Safety Management and
Advanced Certificate in Food Science and
Advanced Certificate in Human Biochemistry and Physiology; or
provide evidence of their ability to undertake the programme through the accreditation of prior certificated and experiential learning.
AND
provide evidence of English proficiency, such as:

HKCEE English Language (Syllabus B) at Grade E or level 2; OR HKDSE Examination Level 2 in English; OR
an overall band of 6 with subtest of 5.5 in the IELTS or equivalent.
Based on the applicant's academic background, bridging courses at HKU SPACE suggested by the programme team may be required.
*Remarks:
Degree/Associate Degree holder in Biological Related Sciences who have successfully completed the "bridging courses" will normally have satisfied the entry requirements. These bridging courses are decided by programme team based on the applicant's academic background. (e.g. Applicants with limited knowledge in food science are normally required to study Advanced Certificate in Food Science prior to entry to the BSc (Hons) Food and Nutrition programme).
Degree holders in non-related sciences who have successfully completed the HKU SPACE programmes namely: Advanced Certificate in Nutrition and Advanced Certificate in Child and Adolescent Nutrition or Advanced Certificate in Clinical Nutrition and Health Promotion and Advanced Certificate in Food Science and Advanced Certificate in Human Biochemistry and Physiology will normally have satisfied entry requirements.
PROGRESSION PATH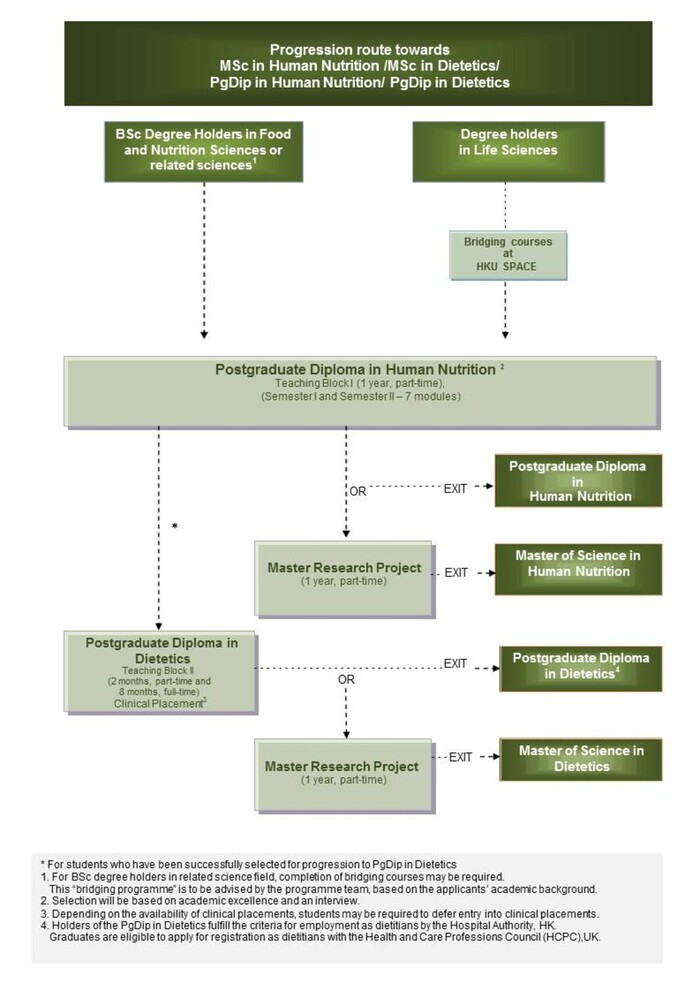 Student Work
and Activities
Student Activities
Food Safety Management Module- Site visit to local food manufacturer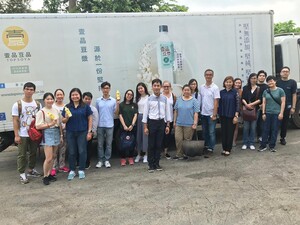 Microbiology Module- Laboratory practical session
Food, Nutrition and Dietetics Research Project Module- Poster presentation session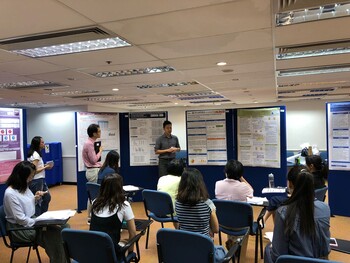 Note(s)
This is an exempted course under the Non-local Higher and Professional Education (Regulation) Ordinance. It is a matter of discretion for individual employers to recognise any qualification to which this course may lead.