Main content start
Stanley Hung
Student & Alumni Sharing
HUNG Ying Kit, Stanley
BSc Banking and Finance
University of London Programmes
VIEW PROGRAMME
BSc Banking and Finance (with Honours) (2011)
Working as a Fund Transfer Specialist, Wells Fargo Bank N.A.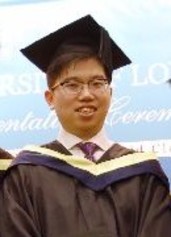 The course content stimulated my thinking and presented certain facts I might have known before in a more scientific way. On top of that, modules on advanced subjects were also very valuable and practical to me, genuinely contributing to my understanding of the financial world.
RELATED CASES
back