Main content start
Professor Stephen Hardy
Professor Stephen Hardy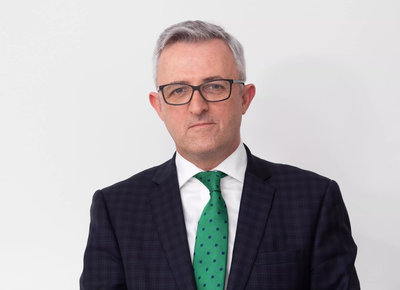 Professor Stephen Hardy
Dean of Faculty of Business Law and Politics, University of Hull
Hello and a warm welcome to the Faculty of business, Law and Politics at the University of Hull. I'm Professor Stephen Hardy, the Dean of the Faculty of Business, law and Politics. We're proud to welcome you to joining our course and more importantly we look forward to working with you during your time with us.
As a faculty, we offer many opportunities as a double accredited crown business school, as a global law school, and as a connected impactful school of politics. But as part of our proud partnership with HKU SPACE, we're especially proud to welcome to a cutting-edge leading business school known as HUBS, Hull University Business School. Whether you're joining us to study marketing management, or accountancy or a combination of any of those, we offer you unique opportunity to do some authentic business learning as well as a unique opportunity to further your skills and prepare yourself for career ahead and throughout this journey with us, we're here to support you. So, at the beginning of your course, we welcome you! We look forward to meeting with you, we look forward to working with you and we look forward to celebrating your success at the end of your journey with us. In the meantime, be ready to join us, be open to ideas and get ready to explore the exiting opportunities that we have awaiting you in your important journey with us here. So, we wish you well and we look forward to seeing you soon! Bye for Now.
Biography
Professor Stephen Hardy is currently the Dean of the Faculty of Business, Law and Politics at the University of Hull with over 25 years' experience in Higher Education. He is a respected Professor of Law and an internationally recognised scholar in employment and social security laws, with 10 monographs and over 400 published articles.
Professor Hardy, a respected figure in both higher education and the legal sector, began his career in academia in 1993. He has previously worked at London, Staffordshire, Salford, Coventry and Manchester universities. He was formerly a Barrister specialising in equality and trade union litigation. He remains an Academic Associate of 33 Bedford Row Chambers in London. Since 2011 he has been a part-time Judge. He is also a Board Member of the UK's Judicial Pensions Board.
Qualifications
LLB, University College London
PhD, Staffordshire University
Related Programmes