Main content start
Online Information Seminar - BA (Hons) Marketing and Management [University of Hull]​
Consultation Sessions and Events
Online Information Seminar - BA (Hons) Marketing and Management [University of Hull]​
16 Dec 2022 - 28 Feb 2023
SHARE
Online Information Seminar –
BA (Hons) Marketing and Management / BA (Hons) Marketing [University of Hull]​
Programme Information Seminars (Live Streaming on YouTube)
Date
Time
Topic
Venue (via YouTube)

16 December 2022 (Friday)

1:30 pm - 2:30 pm

一年完成英國大學學士課程 | 市場及管理學學士

Speaker: Ms Christine Tam, Programme Manager / College Lecturer, HKU SPACE

17 January 2023 (Tuesday)
31 January 2023 (Tuesday)
14 February 2023 (Tuesday)
28 February 2023 (Tuesday)
University of Hull
(September 2023 Intake, 1-year degree programme)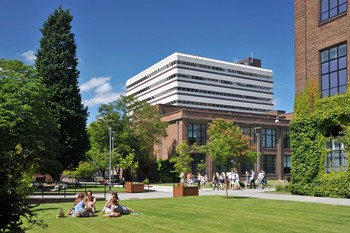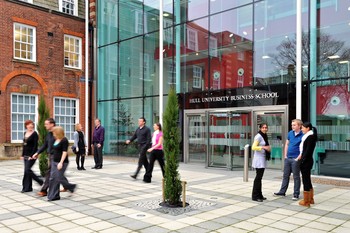 Programme Highlights
Our degrees build a strong understanding of the complexities of the global business environment to help you develop into a responsible, resourceful business leader.
Marketing at Hull is ranked as the 21st and Business & Management as the 38th in the UK;
Study only 9 modules in 12 months for full-time programmes / or 18 months for part-time programmes;
Only 3 modules have final exam; 6 modules are assessed by assignments only;
QF Level 5* by HKCAAVQ;
Hull is a strategic partner of Chartered Institute of Marketing (CIM);
Continuing Education Fund and Government Grant and Loan are available;
Scholarship is available for new students and existing students in full-time cohort;
High employability. High acceptance among employers;
Average salary of full-time fresh graduates in Aug 2019 was $19,700;
No need for IELTS for graduates from 2-year programmes taught in English
Enquiries
Ms Abbey Tsui
E: hull.mkt@hkuspace.hku.hk
T: 2867 8325
*BA (Hons) Marketing: QF Level: 5 , QR Registration No.: 15/002103/L5 , Validity Period: 01/09/2015 to 31/08/2024
*BA (Hons) Marketing and Management: QF Level: 5 , QR Registration No.: 15/002105/L5 , Validity Period: 01/09/2015 to 31/08/2024
For details of the QF level, registration number and validity period, please visit: www.hkqr.gov.hk.

These are exempted courses under the Non-local Higher and Professional Education (Regulation) Ordinance. It is a matter of discretion for individual employers to recognise any qualification to which this course may lead.
back