Main content start
Bachelor of Aviation Management
Undergraduate Programmes
Aviation Studies
Bachelor of Aviation Management
航空管理學士
Course Code: 1750-DP094A (CE68-528-00/91)

enquiries
Ms Winnie Lam
T: 2587 3232
Programme
Overview

The programme "Bachelor of Aviation Management", in collaboration with the Swinburne University of Technology from Australia , aims to produce graduates who seek to play a key role in bringing changes to the aviation industry. Students gain insight into how airlines and airports operate to prepare them for management roles in the aviation industry. Students gain a sound professional understanding of the aviation industry and its associated environment, as well as skills in organizational, regulatory, safety, technical as well as business management.
Programme Highlights
Strong local and international industry supports;
High quality teaching delivered by specialist staff through a variety of teaching methods and activities;
Lecturers of Swinburne University of Technology will fly to Hong Kong to teach. They are experienced and knowledgeable in both academic and industry;
Opportunities to join the Australia Aviation Study Trip to attend lectures at the Swinburne campus and receive practical flying experience;
Full access to the learning resources in the University of Hong Kong library and sport facilities; and
Opportunities to have placement at local aviation organisations.
Swinburne University of Technology 澳洲斯威本科技大學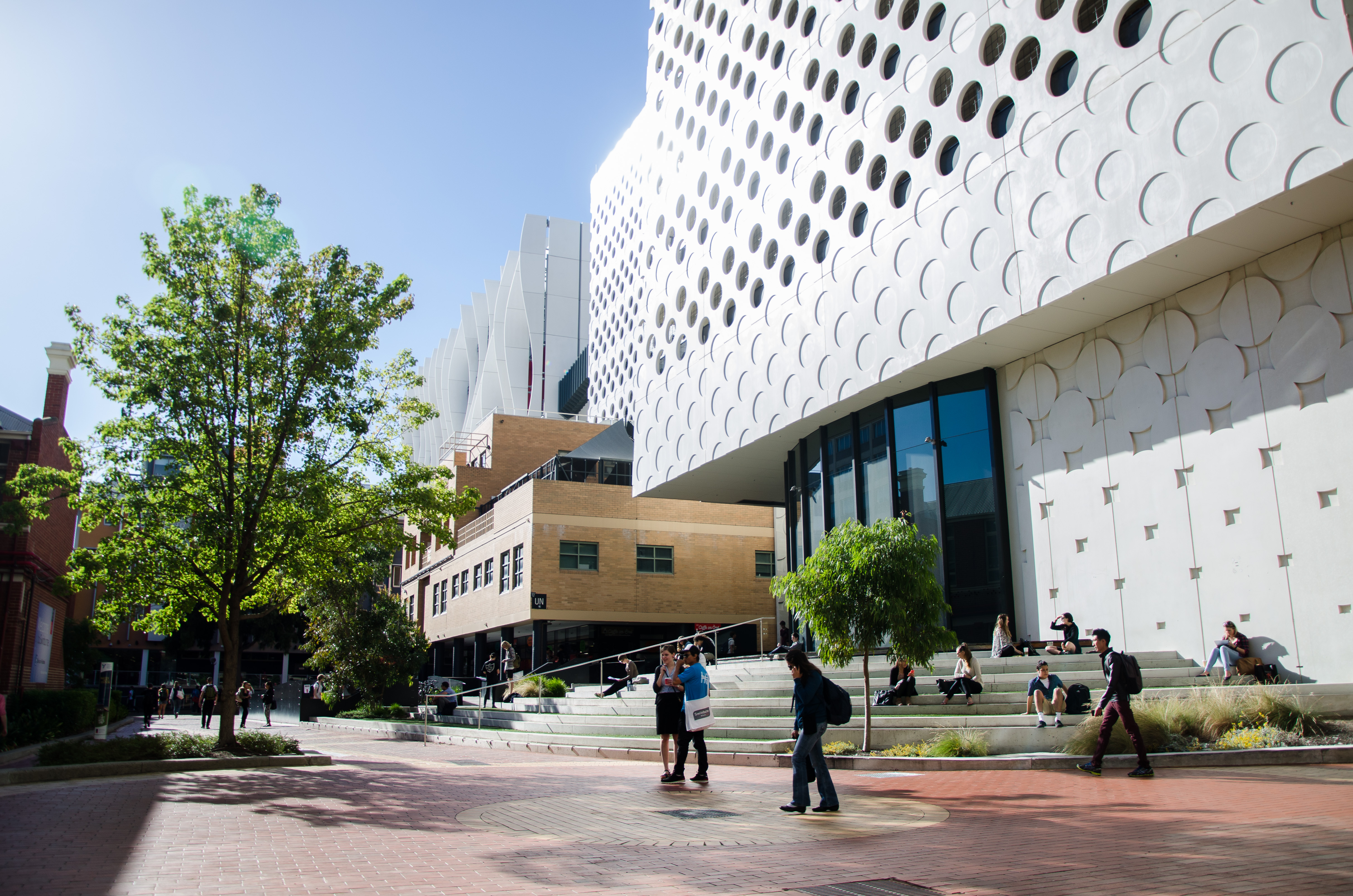 Swinburne University of Technology (Swinburne) is an internationally recognised research-intensive university. Swinburne was ranked top three percent of Universities Worldwide in the QS World University Ranking; and also ranked 65th in the 2018 Times Higher Education Young University Rankings, which recognises the world's top universities under 50 years old. The university focuses on and invests in high-quality teaching and research. The university fosters close ties with industry, business and governmental organisations to ensure that the research undertaken at Swinburne is practically applied.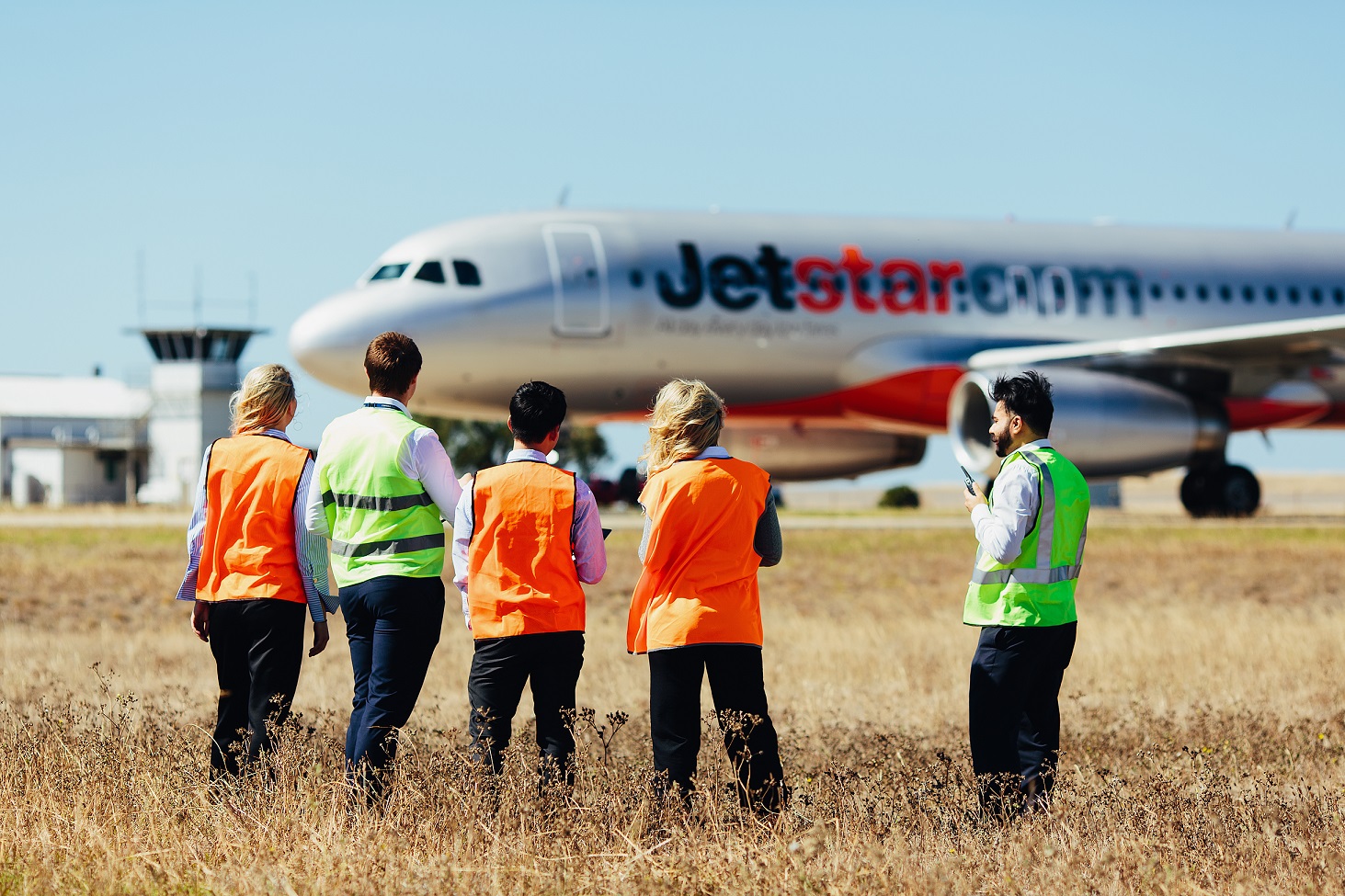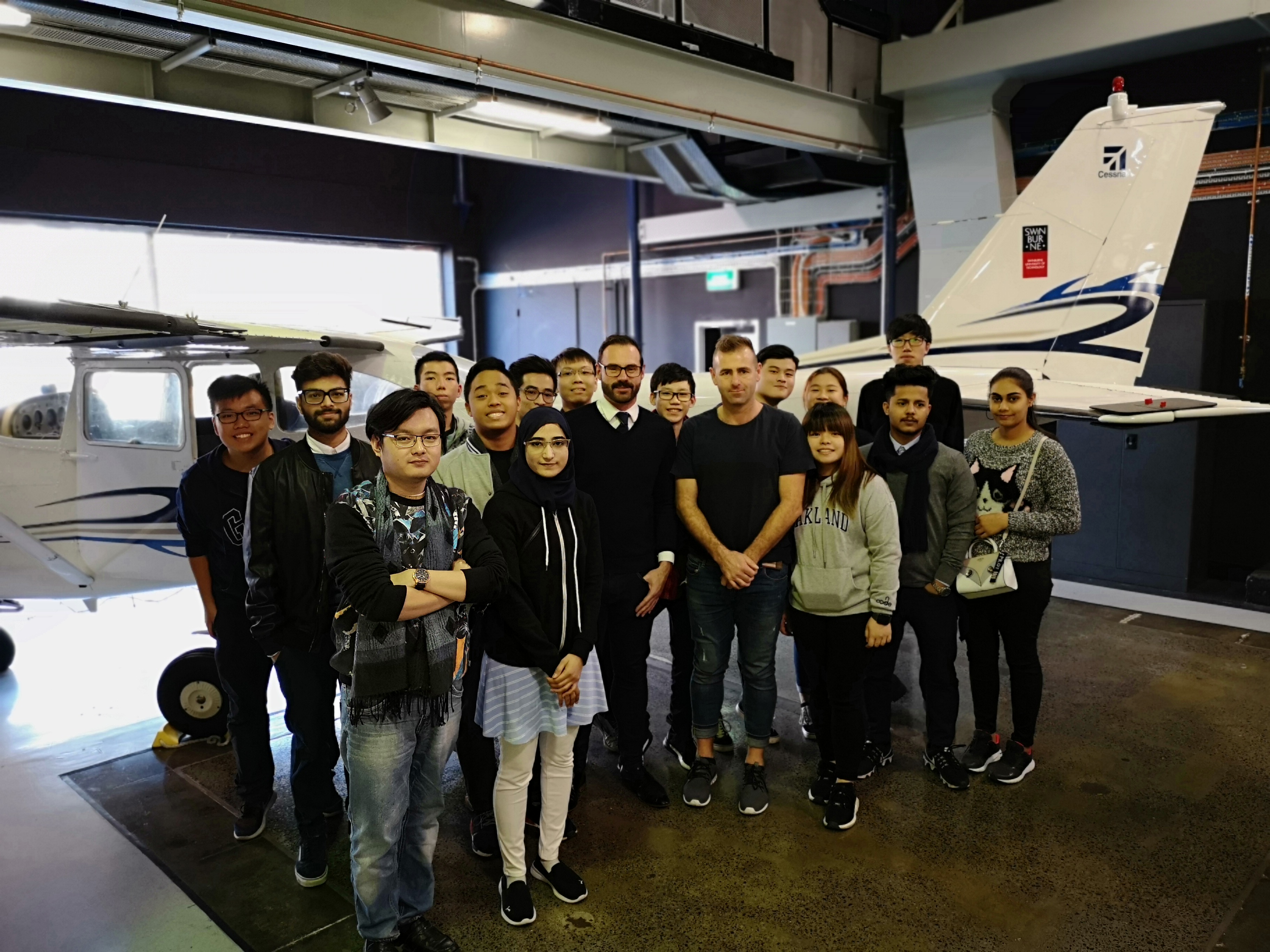 The Department of Aviation of Swinburne has been offering programmes in aviation for almost two decades. Swinburne was one of the first Australian universities to offer aviation programmes and is a partner of the Qantas Future Pilot Program. Swinburne is now offering four aviation bachelor degree programmes. Among the programmes, the Bachelor of Aviation Management equips students with a sound professional understanding of the aviation industry and its associated environment, and skills in organisational, regulatory, safety, technical and business management. Swinburne collaborates with the CAE Oxford Aviation Academy (COAA) to provide practical training for aviation students.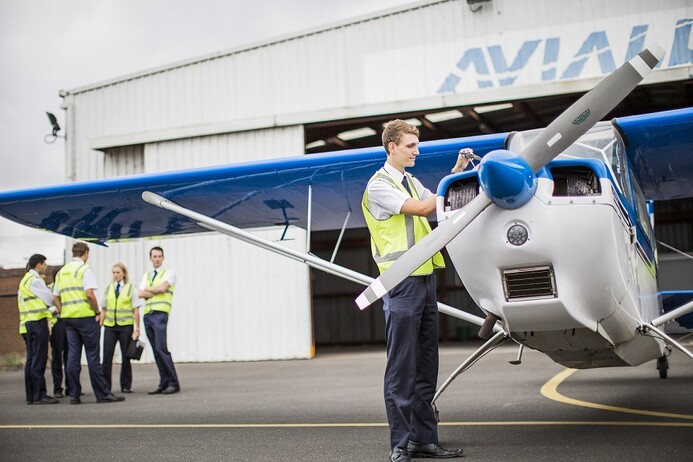 Content and
Teaching
Programme Structure
The top-up degree programme consists of 8 units as below. Students who have successfully completed a Higher Diploma in Aviation Studies/Higher Diploma in Airline and Airport Services or approved equivalent qualification will be given 200 advanced credit exemptions, and are expected to complete the 8 units below in 3 semesters.
Year
Unit Tilte

First Year (Semester 1)

Private Pilot Theory for Managers

Aviation Marketing

Aviation Regulation and Operation *

First Year (Semester 2)

Aviation Business Strategies and Management *

Project Management in Aviation

Flight Operations for Managers

Second Year (Semester 1)

Aviation Research Project (Part I) *

Aviation Research Project (Part II) *
* Taught by Swinburne Lecturers
The above programme structure is intended for use as a guideline to
prospective students. The University reserves the right to modify sequencing of units within the structure.
CRICOS course code: 093355C
Duration of Study AND AWARD
The normal duration of the programme is 3 years. With exemptions from 200 Swinburne credits, students may complete the programme in 1.5 years.
Upon satisfactory completion of the programme, students will be awarded the "Bachelor of Aviation Management" by the Swinburne University of Technology.
Teaching mode
The programme will be delivered in full-time mode. The teaching methods include lectures, tutorials, workshops and research projects.
Assessment
Assessment will be done by assignment, quiz, project and examination. All assessment will be set by Swinburne University of Technology.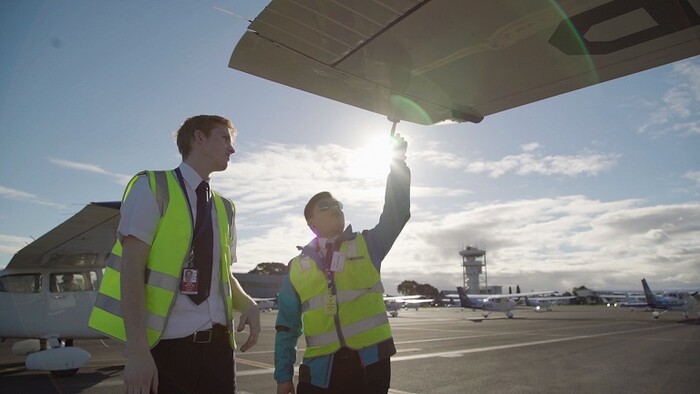 Award and
Careers
Award
Students who successfully complete the programme will be awarded the Bachelor of Aviation Management by Swinburne University of Technology.
Career Opportunities
The Aviation Management course prepares students for professional careers in the following areas:
Airline management
Airline flight operations
Airline ground operations
Airport management
Airport operations
Airport planning
Aviation consultancy firms
Aviation charter firms
Air services
Aviation regulatory and safety services
Aviation safety authorities
Further Studies
Swinburne University of Technology qualifications are well-recognised worldwide. Graduates of the programme may also pursue further studies in aviation management, airport operations, human factors management, aircraft engineering, transport policy and planning or business related disciplines at postgraduate level at Swinburne, or at other universities worldwide.
Fees and
Funding
Tuition Fee
The full tuition fee* for the 2019/20 intake is HK$105,000.
* The tuition fee is reviewed annually and is subject to change without prior notice.
Extended Non-Means-Tested Loan Scheme (ENLS)
Students are eligible to apply for the HKSAR Government's Extended Non-means-tested Loan Scheme (ENLS). The maximum financial assistance under the ENLS is equivalent to the total tuition fee payable to the HKU SPACE in the academic year.
IC Scholarships and Bursaries
A number of IC Scholarships and Bursaries are made available for eligible new entrants to apply every year. Please consult programme staff for more information.
IC Scholarship
(for all CC and HPSHCC AD/HD Graduates)
Applicants from HKU SPACE CC/HPSHCC graduates or alumni are entitled to a scholarship of HK$5,000 for enrolling an IC undergraduate programme in 2019/20. If you achieve a CGPA of 2.8 or above in your sub-degree programme, you will be awarded an additional incentive of HK$5,000 (total scholarship amount: HK$10,000).
To be eligible for the scholarship and/or the incentive, you are required to pay the deposit as stipulated in the conditional offer letter or the tuition fee as stipulated in the final offer letter, whichever applicable, on or before the payment due date. The total scholarship amount (either HK$5,000 or HK$10,000) will be disbursed to you after the commencement of the programme on which you have successfully enrolled.
Entry
Requirements
Entry Requirements
Applicants shall:
| | |
| --- | --- |
| 1A. | hold a Higher Diploma in Aviation Studies/Higher Diploma in Airline and Airport Services awarded within the HKU system through HKU SPACE; |
| or | |
| 1B. | i) hold an Advanced Diploma / Associate Degree / Higher Diploma in aviation or related discipline granted by a recognized institution; |
| | and |
| | ii) provide evidence of English proficiency such as an overall band of 6.0 or above in the IELTS if the B(i) qualification is from an institution where the language of teaching and assessment is not English. |
| and | |
| 2. | have successfully completed the "Aviation Mathematics and Physics" Course at HKU SPACE, or an equivalent qualification from a recognized institution. |
Applicants from relevant non-SPACE Higher Diploma/Associate Degree graduates will be assessed on an individual basis.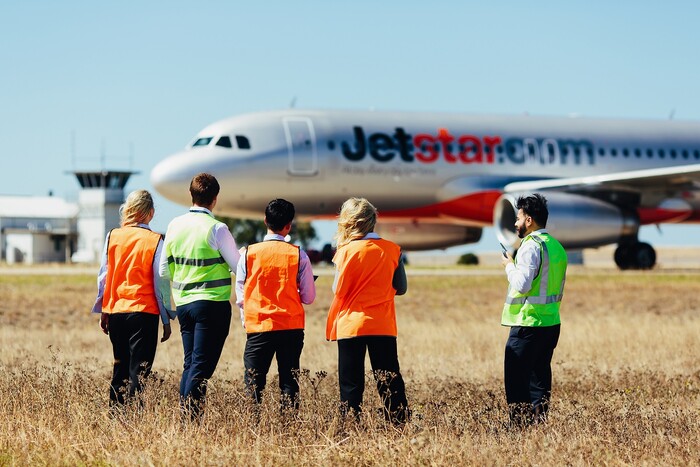 Student Work
and Activities
Australia Aviation Study Trip 2018
Students will have opportunity to get a chance to experience the Trial Instructional Flight in Melbourne Australia. Students can also attend lectures in the Swinburne University of Technology as well as visit to local aviation organisations, such as airline training centres or domestic airports. This study trip is optional and its costs are additional to the programme's tuition fee.
Trial Instructional Flight at CAE Oxford Aviation Academy
Visit to QANTAS Flight Training Centre
Visit to Avalon Airport
Lectures at Swinburne University of Technology
CSM London Summer Study Programme
This programme organised by IC provides a valuable opportunity for students to enroll into a short course in Central Saint Martins College of Arts and Design (CSM), one of the world's leading institutes for arts and design education with 150 years of history.
IC-ECNU Shanghai Winter Study Programme
This programme enables students to broaden their intercultural outlook by exploring Shanghai's past and present, discovering local culture, lifestyle and art development. They can also experience East China Normal University's campus, hall life and study with ECNU students.
Note(s)
This is an exempted course under the Non-local Higher and Professional Education (Regulation) Ordinance. It is a matter of discretion for individual employers to recognise any qualification to which this course may lead.